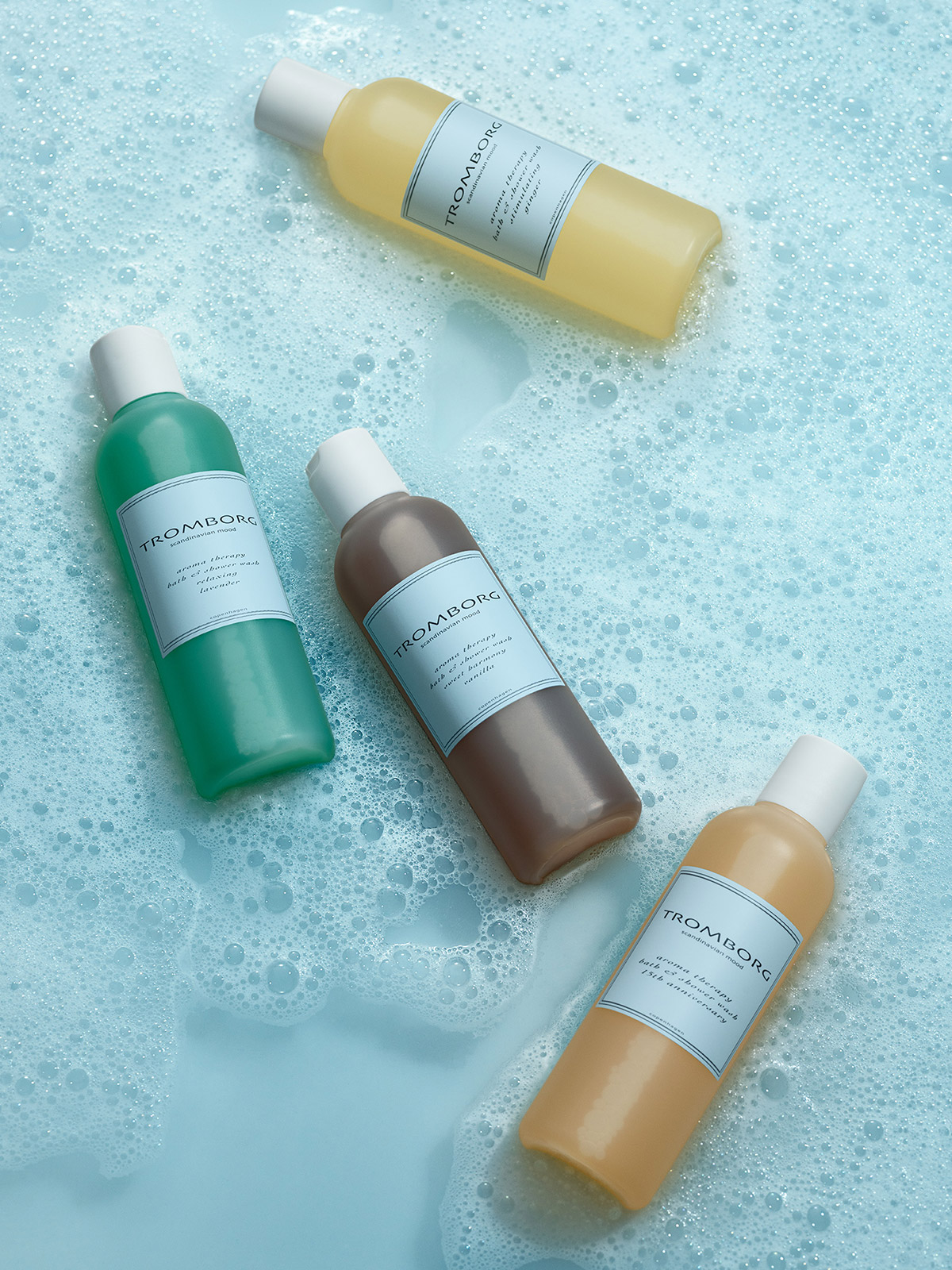 BATH & SHOWER WASH
---
---
NOURISHING SHOWER GELS
Tromborg's bath and shower products are rich in ingredients that provide exceptional moisture and cleanse your body gently. Our bath and shower gels are based on aromatherapy. An aroma bath or shower filled with pure essential oils is proven to have a revitalising effect and is pure luxury for body and soul. We add essential oils from organic plants not only for their heavenly aromas, but also for their nourishing qualities.
WHICH BATH & SHOWER WASH SHOULD I CHOOSE?
Bath & Shower Wash Stimulating Ginger contains the most exquisite organic ginger aromatherapy oil. Ginger is known for its intense, warm, sweet and wood-like characteristics. Choose it for its calming and uplifting effect.
Bath & Shower Wash Sweet Harmony Vanilla includes the most delicious organic vanilla aromatherapy oil. Vanilla is sensual and harmonizing, which is why it helps relieve stress, anger and frustration and thus promotes inner peace and well-being.
Bath & Shower Wash Relaxing Lavender contains the most luxurious organic lavender aromatherapy oil. Lavender restores balance in all the systems of our body, while at the same time offering antiseptic, antibacterial and pain-relieving properties. Choose it for its soothing effect that effectively alleviates tension, sleeplessness and stress.
Bath & Shower Wash 15th Anniversary includes the most exclusive organic mandarin, verbena and mint aromatherapy oils. Thanks to its calming effects, mandarin is often used to alleviate insomnia and stress. Choose it for its combination of calming, soothing mandarin and refreshing, purifying verbena.
INNER PEACE AND WELLBEING
Another great product for a stimulating and harmonising bath or shower – as well as for creating inner peace and well-being – is our Bath Salt Vanilla. This coarse bath salt from the Dead Sea is filled with beneficial minerals and leaves your body feeling luxuriously nourished. Add a few spoonfuls to your bath and feel your mood lift.