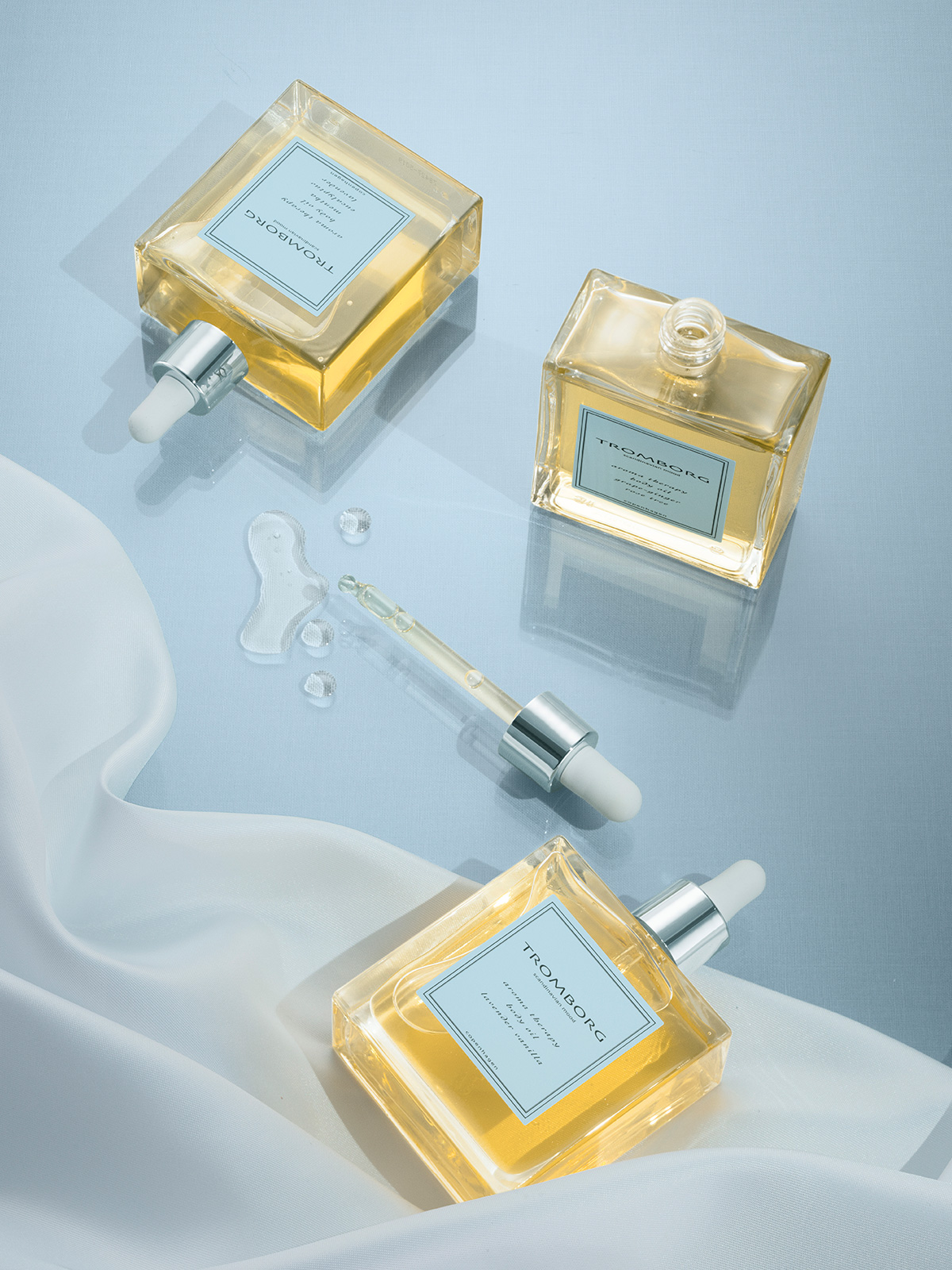 BODY OIL
---
---
WHICH BODY OIL SHOULD I CHOOSE?
Tromborg's body oils contain the purest, moisturizing macadamia and sesame oils as well as the most exquisite pure essential oils. We add essential oils not only for their heavenly aromas, but also for their nourishing qualities. The oils minimise skin irritation and produce the most beautiful radiance. You can use our oils both as a camisole under your moisturizer and after applying it to seal it in. Our body oils are available in three sumptuous variants:
Aroma Therapy Body Oil Grape-Ginger Rose Tree is stimulating, vitalising and nerve-strengthening. Grapefruit is uplifting, mood-boosting and effective against oily skin and acne. Rosewood moisturizes, soothes and nourishes dry and sensitive skin.
Aroma Therapy Body Oil Lavender Vanilla is relaxing and tension-relieving. It effectively relieves insomnia and is comforting and soothing.
Aroma Therapy Body Oil Mentha Eucalyptus Lavender is relaxing, calming and soothing. This blend helps relieve tension, restlessness and stress-related sleeplessness, while also being sensuous and erotic.
Our three different body oils are also perfect as massage oils – providing excellent moisture whether you use them in the shower or alone.