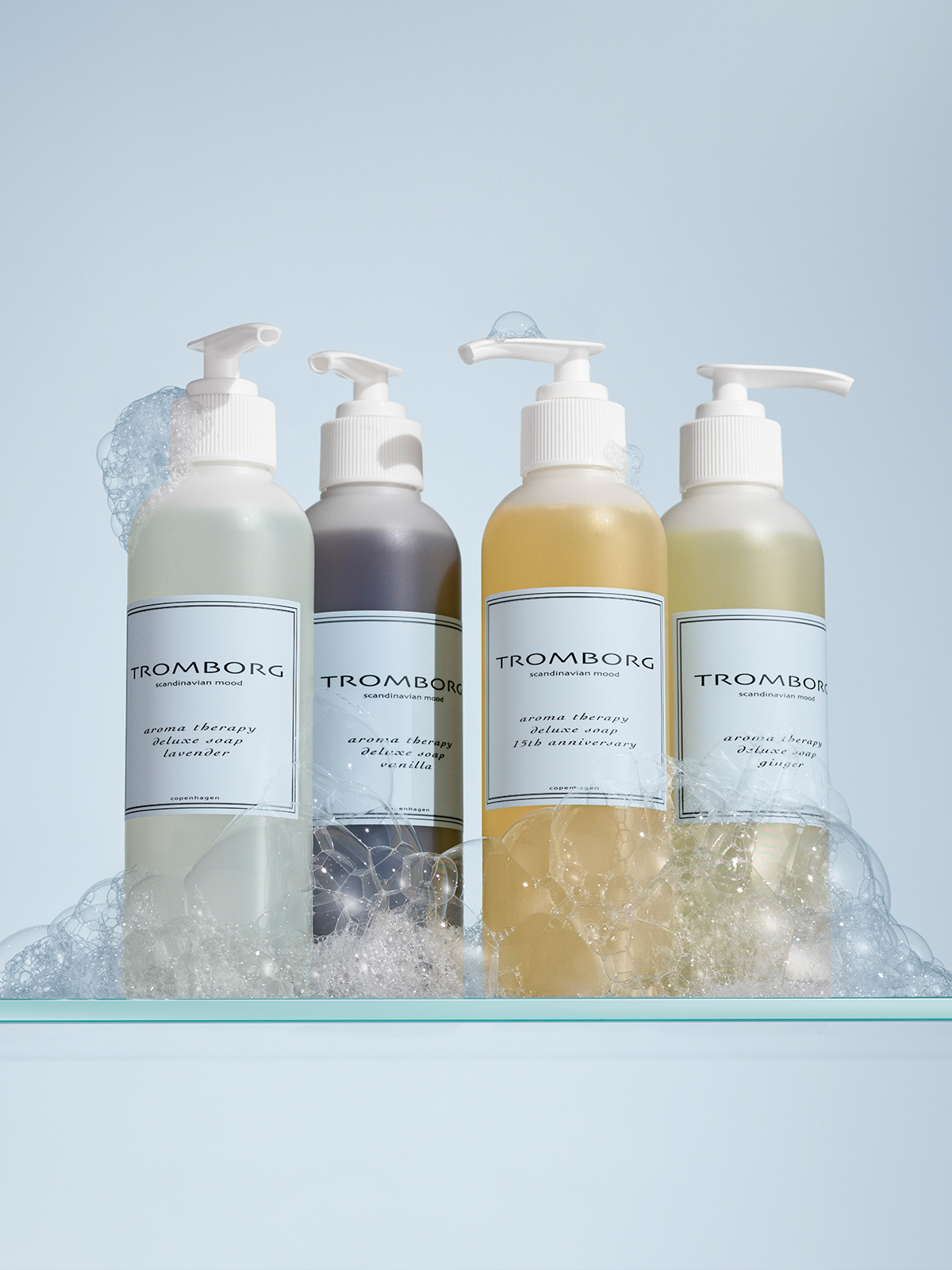 HAND SOAP
---
---
Tromborg's hand soaps are the ultimate luxury for your hands. They soften, moisturize and supremely nourish your hands. Aroma means fragrant scent, and therapy means treatment – meaning that we add pure essential oils from organic plants not only for their heavenly aromas, but also for their active ingredients and nourishing qualities. Our liquid soaps come in four awesome variants:
WHICH HAND SOAP SHOULD I CHOOSE?
Ginger contains the most exquisite organic ginger aromatherapy oil. Ginger is known for its intense, warm, sweet and wood-like characteristics. This hand soap therefore has a calming and uplifting effect.
Vanilla includes the most delicious organic vanilla aromatherapy oil. Vanilla is sensual and harmonizing, which is why it helps relieve stress, anger and frustration. This hand soap helps to promote inner peace and well-being.
Lavender contains the most luxurious organic lavender aromatherapy oil. Lavender restores balance in all the systems of our body, while at the same time offering antiseptic, antibacterial and pain-relieving properties. This hand soap soothes and effectively alleviates tension, sleeplessness and stress, among other benefits.
15th Anniversary includes the most exclusive organic mandarin, verbena and mint aromatherapy oils. Thanks to its calming effects, mandarin is often used to alleviate insomnia and stress. Verbena is refreshing, purifying and toning, while mint is known as an aromatic stimulant and culinary spice.