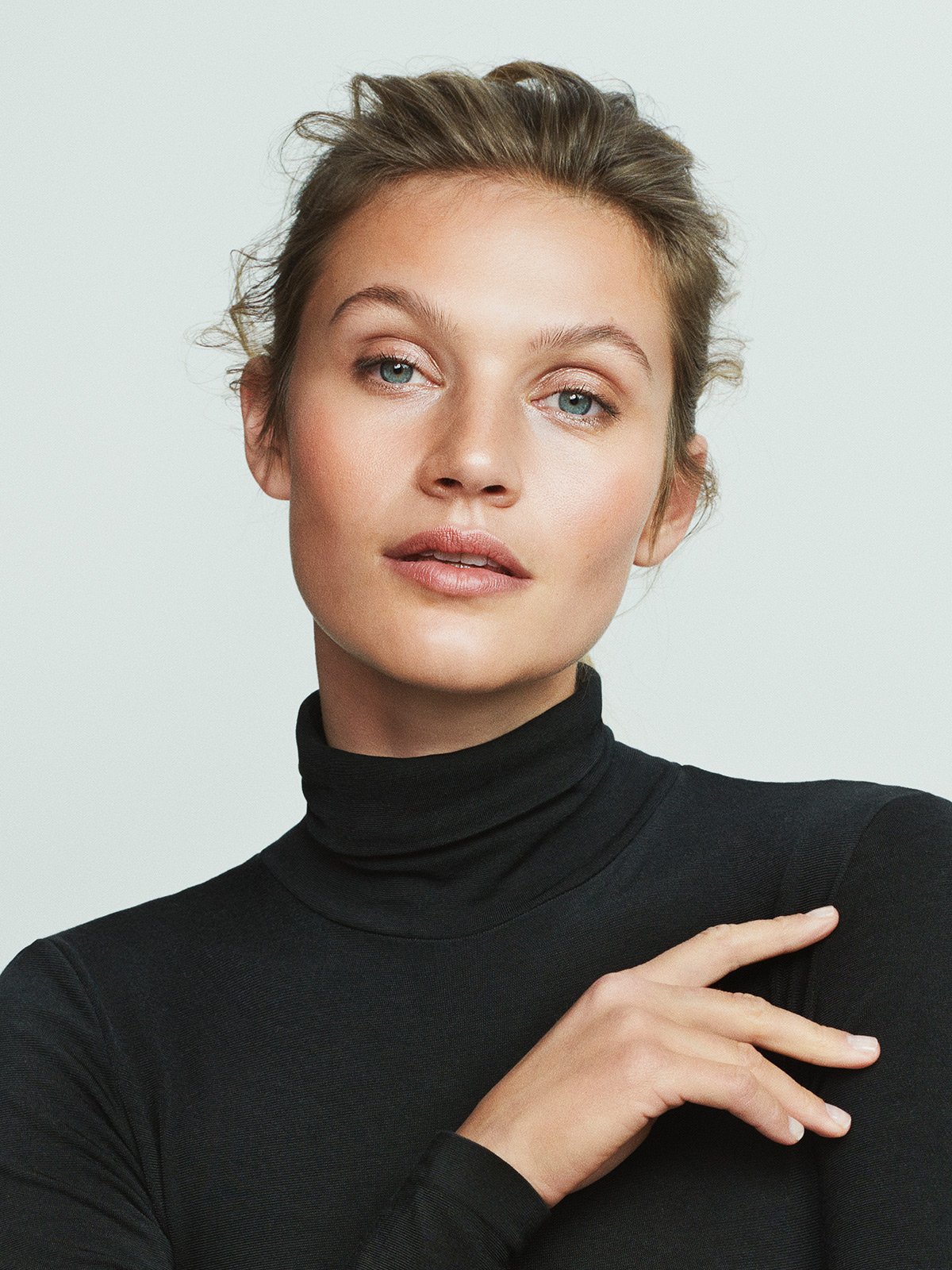 LIQUID FOUNDATION
---
---
Pep Makeup® is one of a kind. The active organic ingredients – including macadamia oil, glycerine, aloe vera, sesame seed oil, almond oil, shea butter, calendula, milk thistle, mango butter, wheat germ oil, mallow and tamarind seed oil – evoke the most beautiful radiance and visibly improve skin tone.
With its high concentration of linoleic acid, which is quickly absorbed by the skin, safflower oil is an excellent moisturizer and helps balance your skin's sebum production. Our Pep Makeup also includes high molecular weight hyaluronic acid, which – with its ability to bind a thousand times its own weight in water – ensures your skin is deeply moisturized.
Pep Makeup peptides in the form of di- and tripeptides stimulate collagen production, moisturize, smooth and reduce the appearance of wrinkles and fine lines in areas prone to aging – Tromborg anti-aging at its best. The peptides also curb visible signs of UV radiation damage and support the healthy functioning of skin cells that prevents harmful free radicals in the environment from penetrating the skin. Your skin is left with an improved elasticity and texture and looks fresh and healthy.
The unique formula of science-laden ingredients from high molecular hyaluronic acid to magic peptides ensures that your skin looks even, is fully moisturized and benefits from the prevention of premature aging. It's suitable for all ages and won't settle into fine lines and wrinkles. The perfect product that peps up, beautifies and keeps your skin healthy and in peak condition.
You should apply it in light layers and then blend it into your face. Our focus in on creating a natural look with a healthy glow. For a bit more coverage, we recommend applying Mineral Foundation over your PEP Makeup. Work it into your skin in small circular motions using our Deluxe Kabuki Brush for a foundation that gives you more coverage.