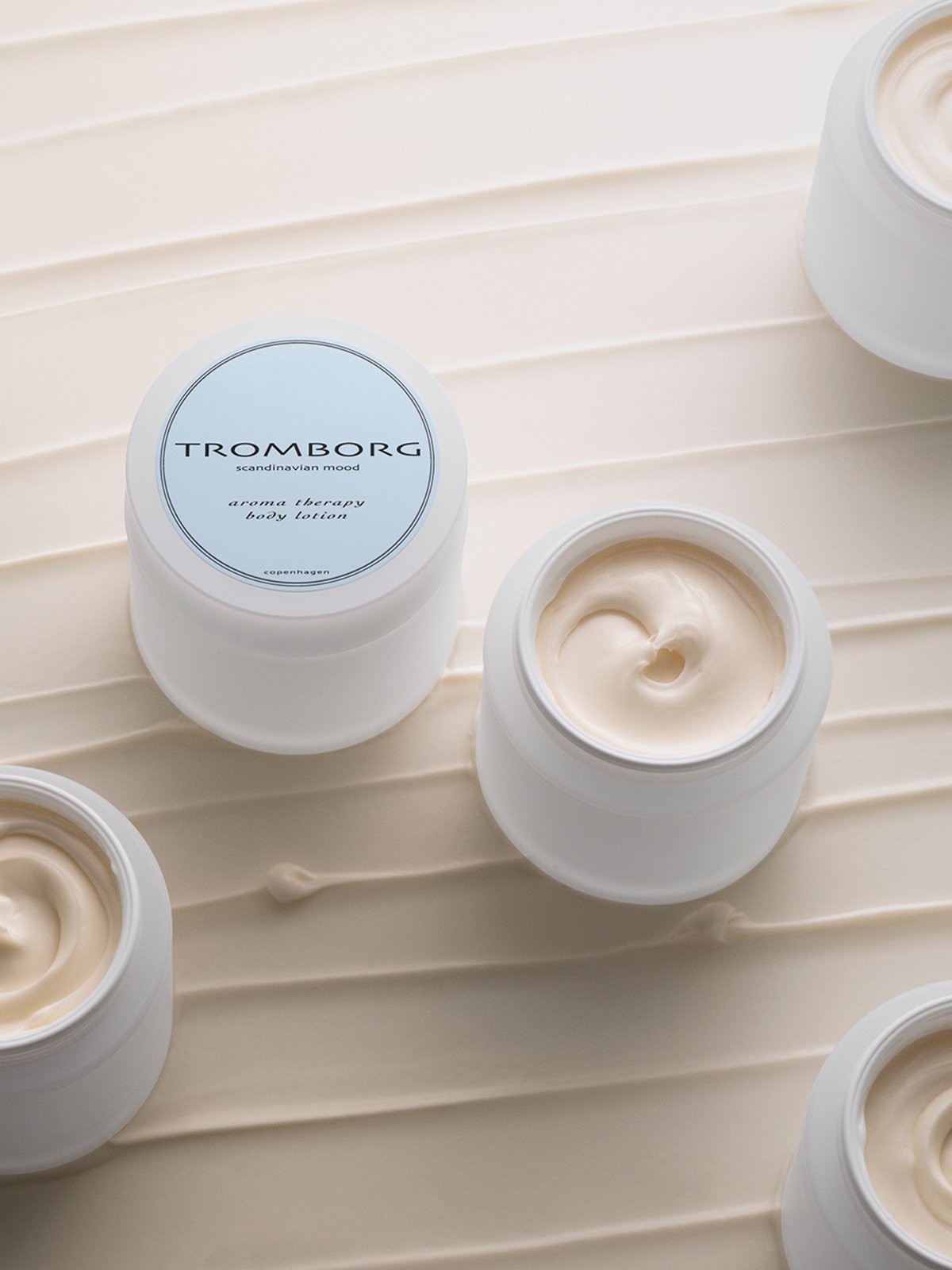 BODY LOTION & BALM
---
---
BODY LOTION
With its 20 bioactive organic ingredients, Tromborg's Body Lotion is pure luxury for your body. The olus oil and shea butter, both rich in triglycerides, serve to soften and smooth your skin. Aloe vera alleviates skin irritation and sun damage, moisturizes and reduces signs of aging. The perfect lotion for your body after a relaxing bath that leaves your skin ultra-moisturized, soft and fresh – pure luxury for body and soul. Using it daily results in supple, soft and radiant skin.
MULTI BALM
Use Aroma Therapy Multi Balm for extra dry or irritated skin. A nourishing and protective multi-use product replete with the dreamiest organic plant and herb extracts for your lips, body, feet, dry elbows – anywhere in need of a little extra help. Multi Balm is enriched with shea butter, sunflower oil, wild carrot, aloe vera, rosemary, e-vitamin and glycerin. Look forward to soft, soft skin with an exquisite glow.
ALOE VERA GEL
Tromborg's Aloe Vera Gel is mild and soothing and effectively treats minor scrapes, rashes and sunburn. This cooling and restorative aftersun gel is an awesome moisturizer and ideal for sensitive and oily skin. Tromborg gets its aloe vera from a biodynamic farm, where they pick the leaves by hand and then press them to extract the juice. In other words, the aloe vera we use in our Aloe Vera Gel is completely hand-produced and biodynamic.