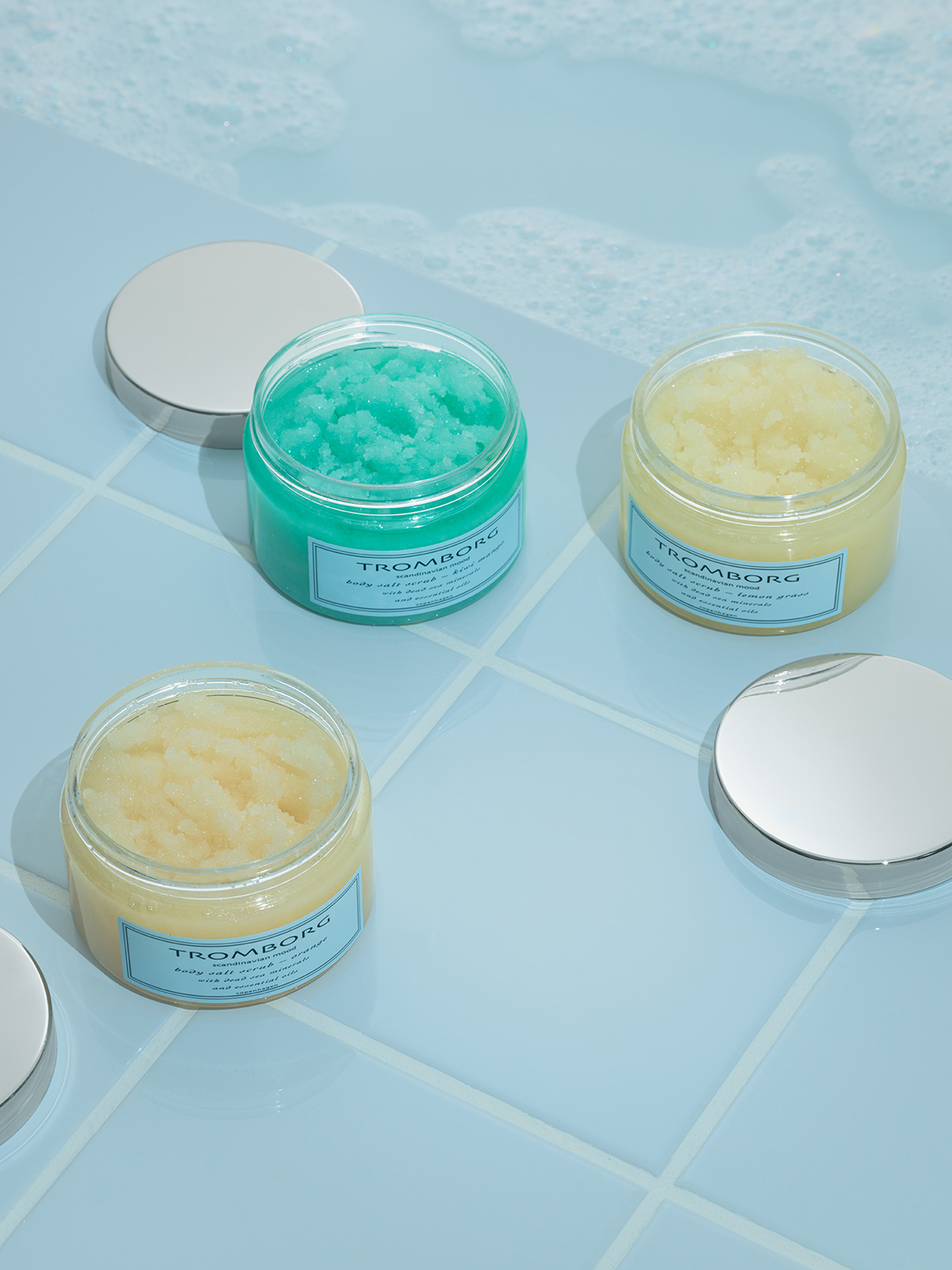 BODY SCRUB
---
---
GENTLE EXFOLIATION
Tromborg's Body Salt Scrubs are perfect for achieving healthier looking skin through gentle exfoliation. They remove dead skin cells and leave your skin looking vibrant and feeling baby soft. Body Salt Scrub is a gentle, exfoliating salt scrub containing fine salt from the Dead Sea, almond oil and pure essential oils.
Massage this fragrant blend of salt and oils into your skin, in the bath or shower. It smells wonderful and boosts that feel-good factor, while simultaneously exfoliating and softening your skin, leaving it feeling ultra smooth. Body Salt Scrub is available in three variants: Orange, Kiwi Mango and Lemon Grass. Body Salt Scrub Orange is de-stressing and deeply cleansing, while Kiwi Mango and Lemongrass are energising.
To create the de-stressing and relaxing effects, rub the salt on your skin with small circular motions. Pay special attention to your knees, elbows and heels as these areas tend to become extra dry and have thicker skin.