Tutorial: Soft smokey eyes
The beginning of any great look starts with our
Mineral Foundation. Apply this lightweight powder with our Deluxe Kabuki Brush in large circular motions to achieve a perfect natural glow.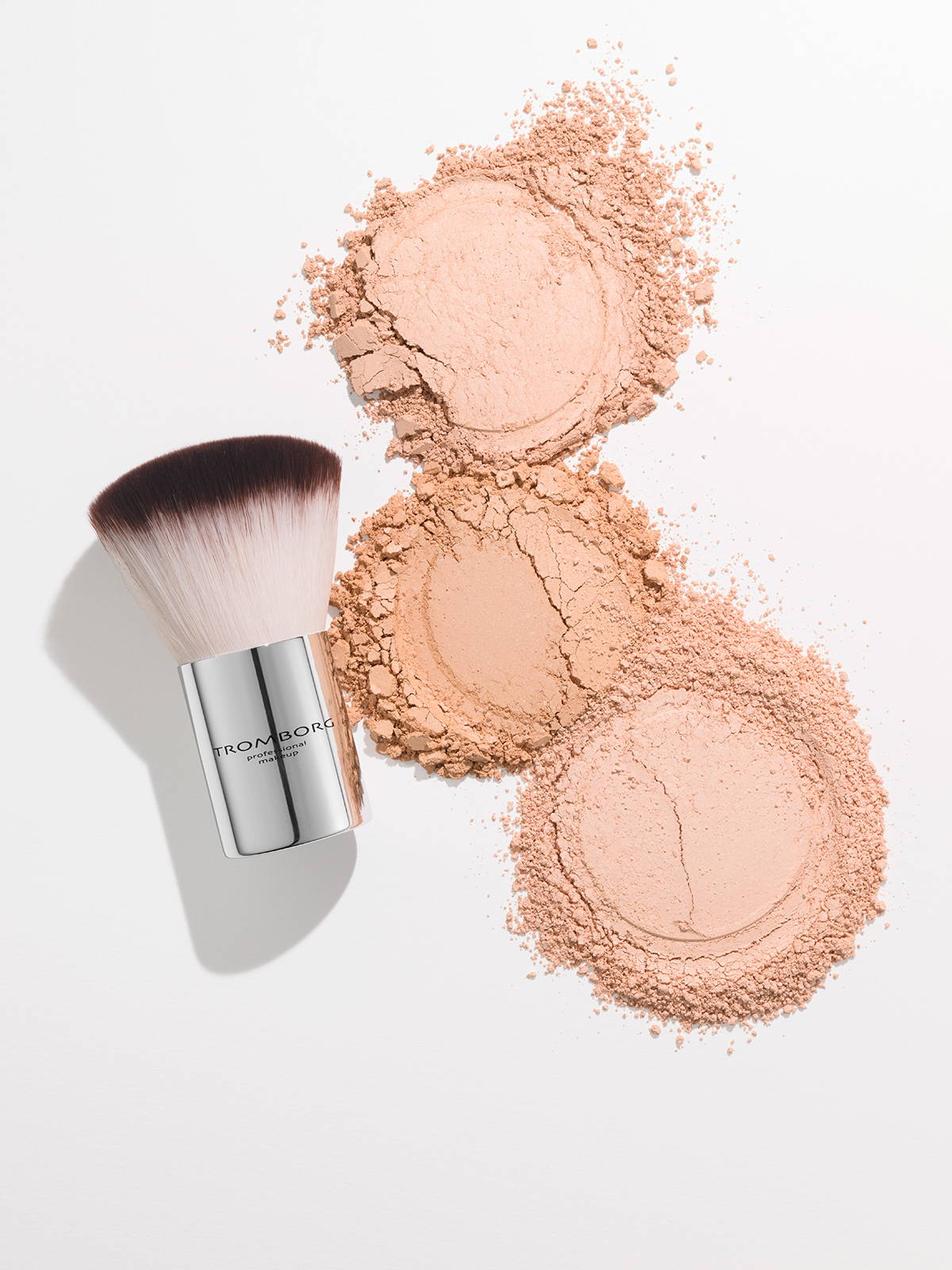 For the next step, you apply Blush Vintage from your ears down towards your mouth to achieve an optimal shadow effect. If you want to pep up the look, you can also apply it to the apples of your cheeks. Finish up your base by adding Baked Mineral Silk to the highest points of your face and the bridge of your nose for extra glow and a chic shine. For an even brighter look, you can also apply the Baked Mineral to your collarbones, arms and legs.
Start by applying Tromborg's Eye Shadow Shade on your entire eyelid and below the eye using our Vegan Brush #2. Next, dab the line above the eye and the inner rim of your bottom eyelid with Eyeliner Black or Eyegrease Black.This will create the distinctive intensity that the smokey eyes look is known for. Use another layer of your Eye Shadow Shade again to fixate the look and put a bit of Eye Shadow Moonlight on the middle of your eyelid and the corner of your eye to brighten the look. Finish off the eye makeup with our organic Mascara Black
and remember to put particular focus on the outer lashes to enhance your eyes' almond shape. The result? A mild, yet captivating smokey eyes look.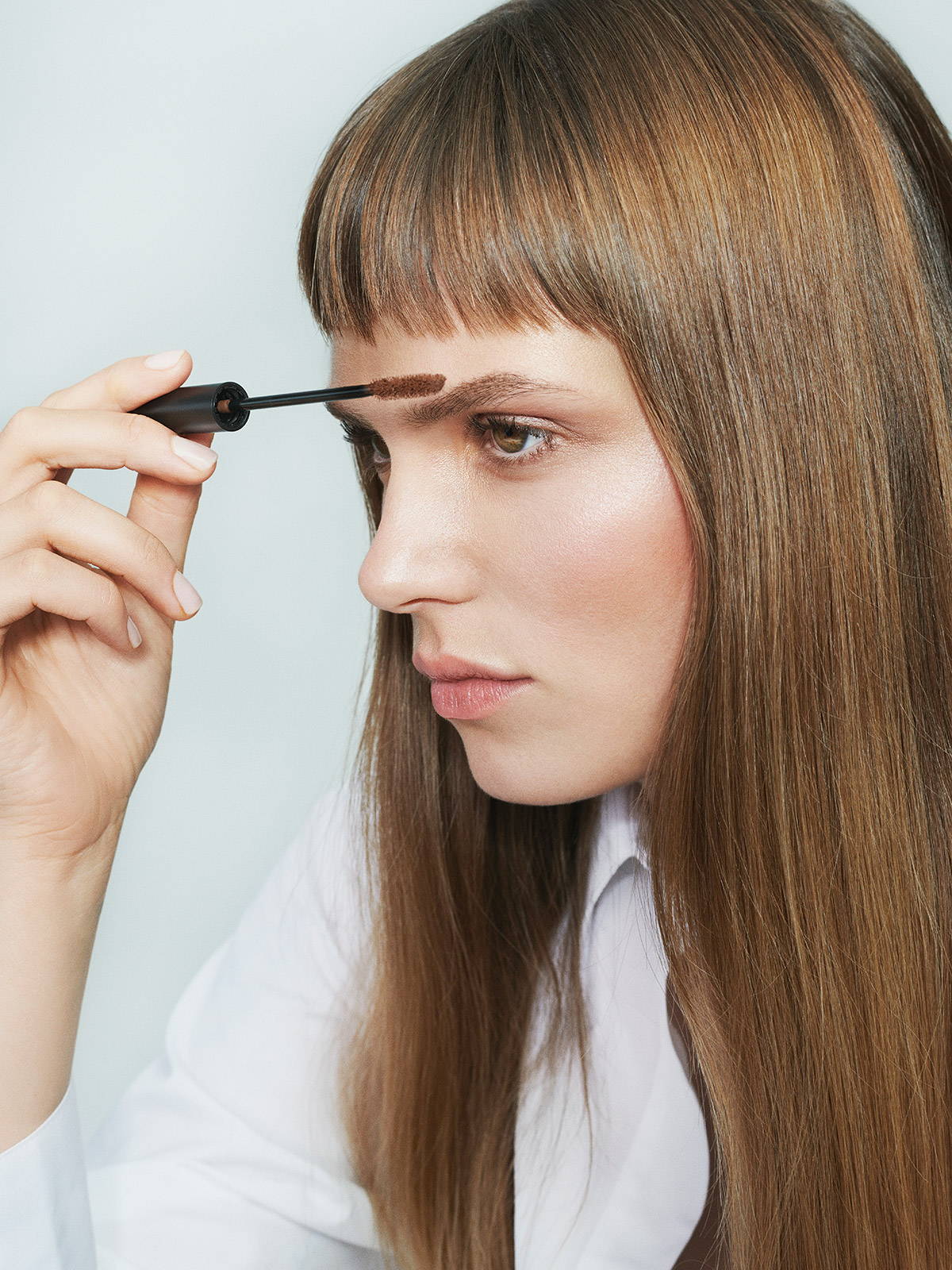 When the eyes are in focus, it's best to keep the rest of the look low-key. Here, Brow Fix Brown is essential for keeping your eyebrow hairs in place and will leave your brows looking perfectly natural and in the correct shape.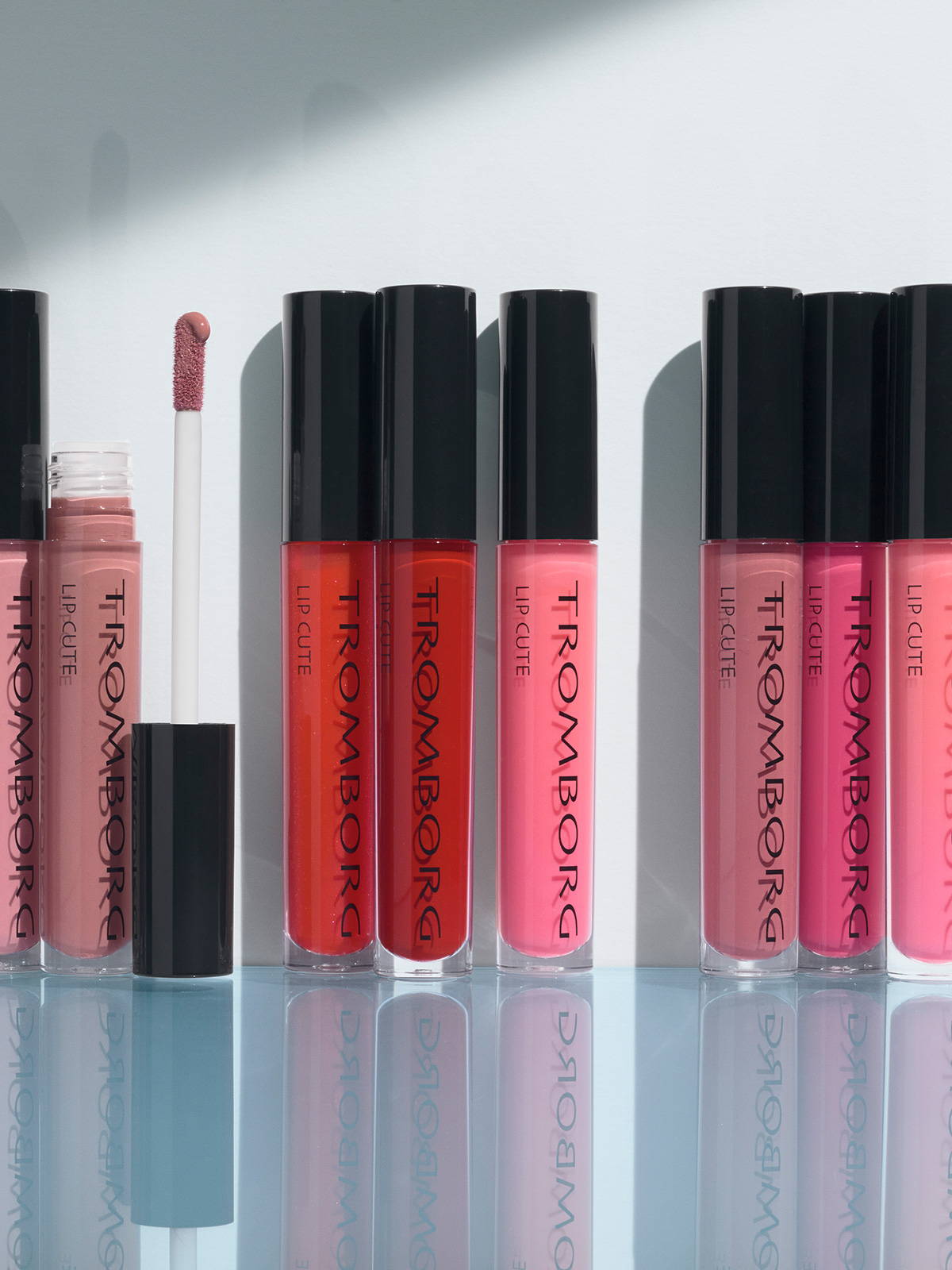 Finish the look with Lip Cute Clear Pink, a slightly transparent nuance with a touch of pink that gives the lips a beautiful shine and a natural toned-down finish.
---