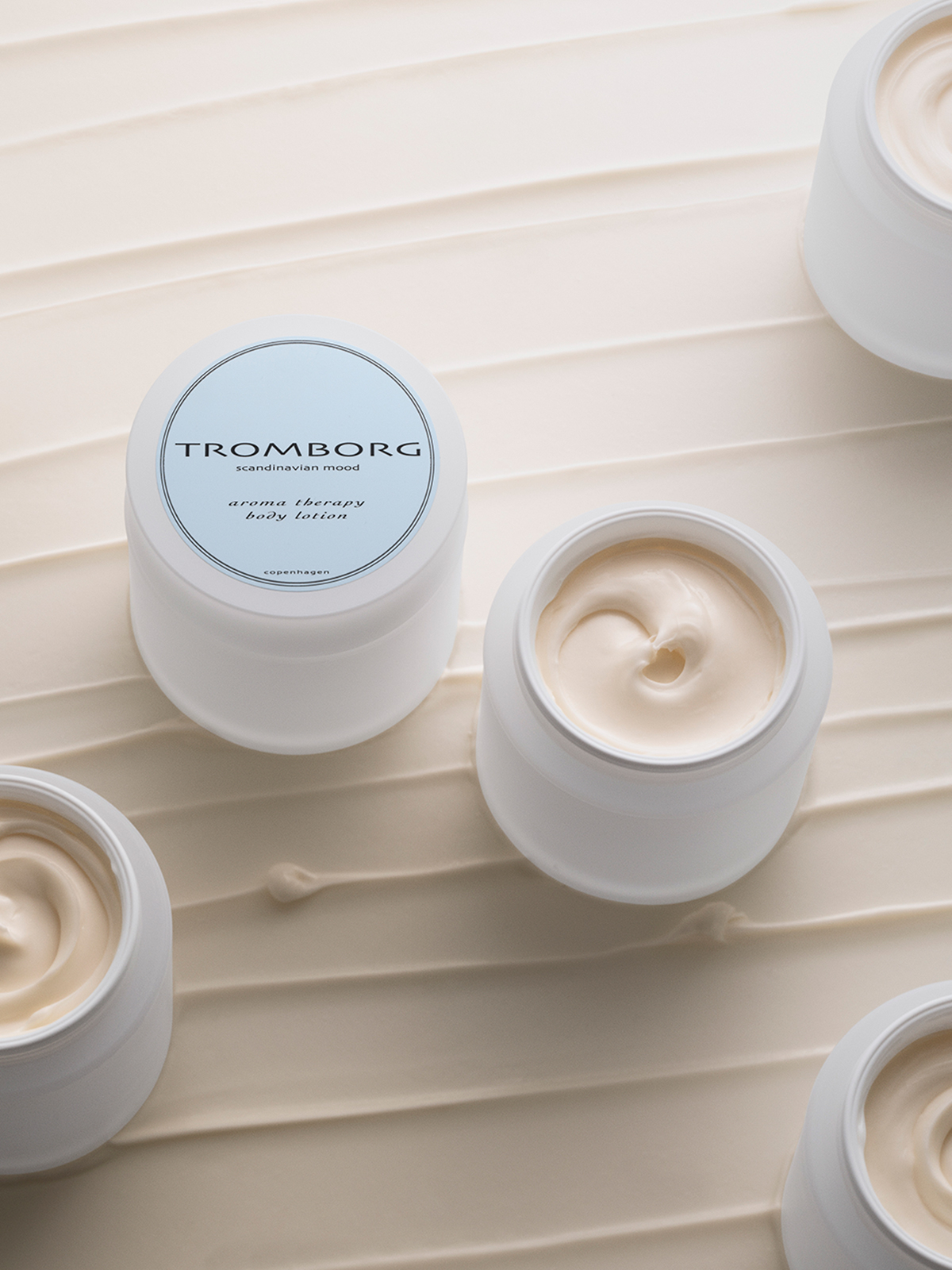 BODY CARE
---
---
ORGANIC BODY CARE
Our faces are not alone in deserving to look beautiful. They are only part of the whole – well-nourished skin and feeling good about our bodies are equally important. Tromborg's body care products are created to envelop your body with luxury and well-being. They include everything you need to pamper and nourish your body – from our luxurious and gorgeously scented hand soaps to our gentle and exfoliating Body Salt Scrubs.
EXPLORE NEW FRAGRANCES
Lovely fragrances also boost your mood. It takes two seconds for a scent to travel from your nose to the part of your brain that controls emotion and memory. Scents have been used in ceremonial rituals for centuries, to heal and enrich body and soul. Scents fill our senses: aromatherapy equals nourishment for body and soul and is an important component of Tromborg. The aromatherapeutic benefits of our products derive from selected pure essential oils. Aroma means fragrant scent, and therapy means treatment – meaning that we add pure essential oils from organic plants not only for their heavenly aromas, but also for their active ingredients and nourishing qualities.
SUMPTUOUS SELF-CARE
Tromborg's body care products moisturize and leave your skin feeling supple, clean and velvety smooth. Which is why – if you sometimes find yourself in need of a break to relax and slow down – taking a little time out to care for and indulgence yourself is a great remedy. You will also benefit from pampering yourself with a relaxing bath and using our body care products to completely re-energize.