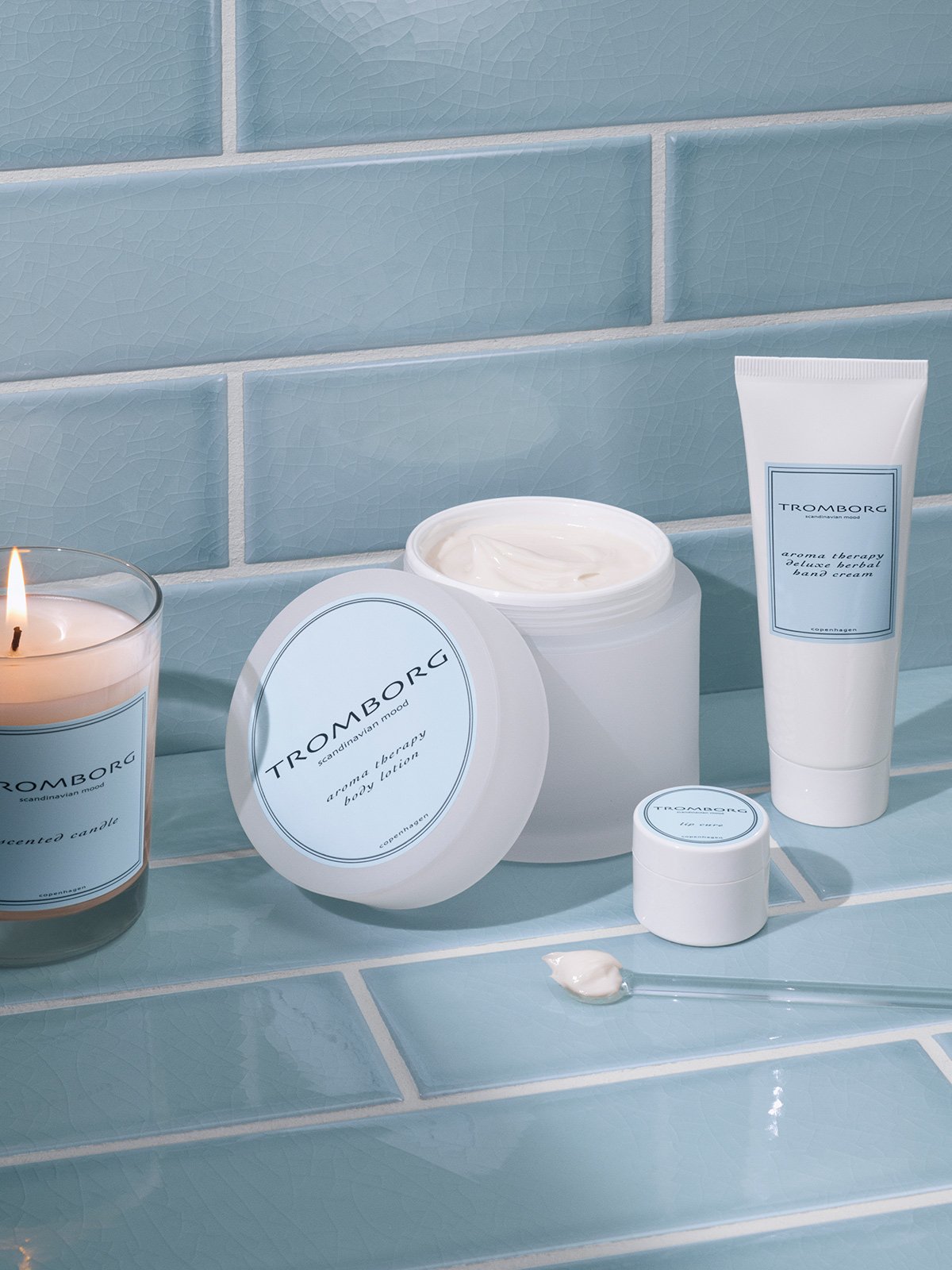 CALM MOMENTS
---
---
ENJOY YOUR CALM MOMENTS
An essential part of well-being is to care for your mind and body to achieve tranquility in a busy daily life. We believe that it's important to prioritize inner and outer self-care – whether it's a few minutes during a busy weekday or an entire Sunday dedicated to a DIY spa day.
Immerse yourself in an aroma therapeutical universe of wellness for your body, mind and soul. Tromborg's selection of skincare has been developed on the basis on our own research and with only natural or organic ingredients. As such, you can both care for your skin and ensure much-needed self-care in your routine. Enjoy your calm moments with our selected favourite products.
Get your skin to look its best by gently exfoliating it with Tromborg's Body Salt Scrub, which removes dead skin cells to keep your skin looking vibrant. Body Salt Scrub is a gentle, exfoliating salt scrub containing fine salt from the Dead Sea, almond oil and essential oils. Afterwards, apply our bestselling Aroma Therapy Body Lotion for velvety-soft and radiant skin.
In our Treatment line, we have two innovative masks that are sure to provide you a feeling of well-being and home spa. Detox Facial Mask is bursting with nourishing and powerful minerals that makes your skin look refreshed and improves its texture. The Enzyme Peeling Facial Mask is an easy way to spoil and de-stress your skin and will leave your skin looking smooth, refreshed and glowing.
If you want to add an extra touch of everyday luxury, you can light the Scented Candle Silence and feel the sense of peace spread with the lovely fragrance. A delicate and sophisticated way to enjoy your calm moments.