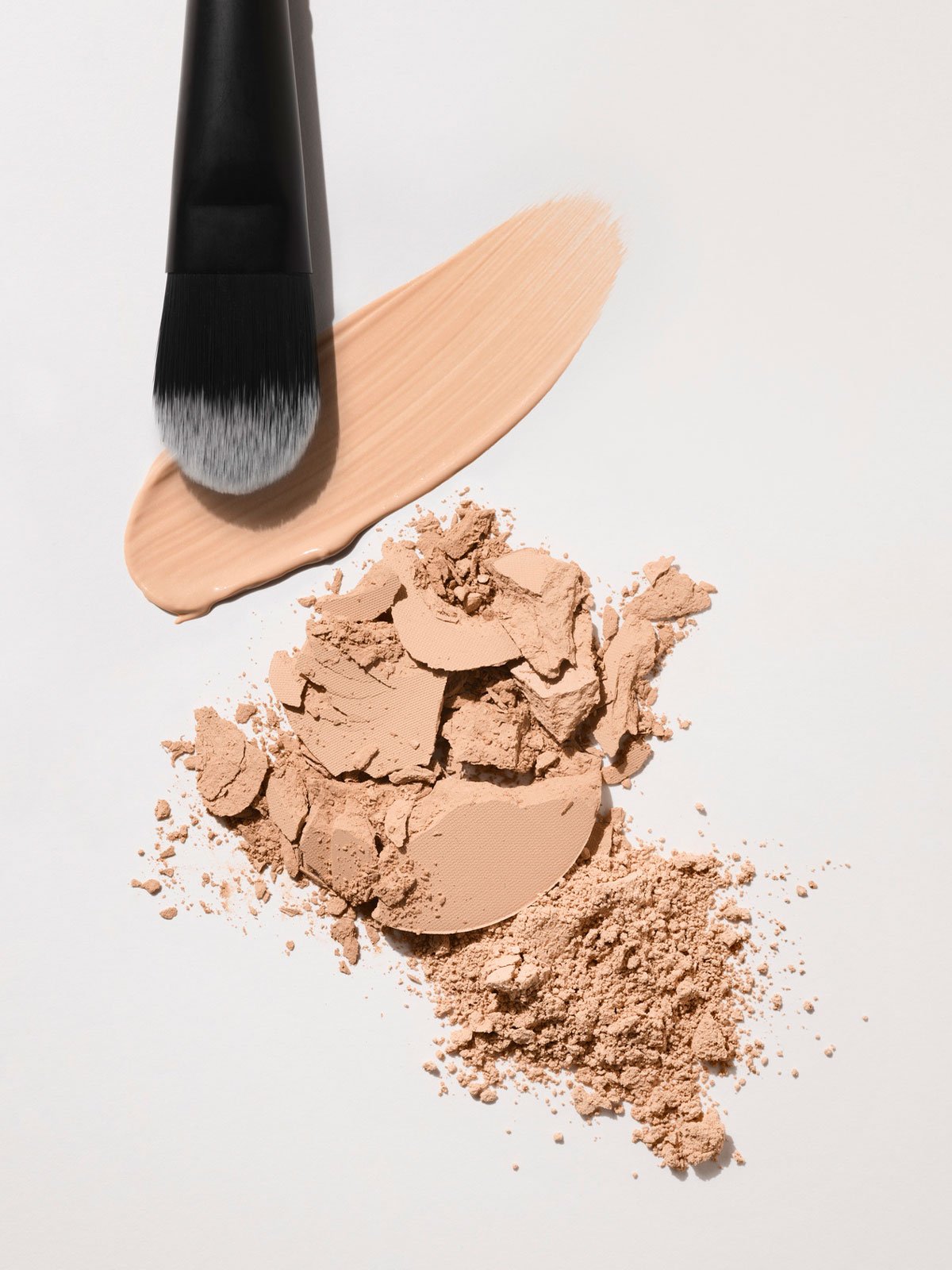 FOUNDATION
---
---
NATURAL FOUNDATION
Attractive makeup starts with making your skin look good – laying a good foundation. The purpose of this is for your face to look smooth and gorgeous without too many colour changes, such as spots, redness, etc. Unless you are one of the very few lucky individuals to be blessed with an ultra-unblemished complexion, then you'll need to help it along with a little coverage. If you have prepped your skin to look its best, all makeup looks great.
The prerequisite for laying a foundation that blends in well and looks natural is that you have a good skincare routine and that your face is free of dead skin cells and any dry, rough patches that could have been alleviated using moisturizers and masks. Even after finishing your daily morning routine and applying moisturizer, it's a good idea to moisten your face a little with a facial mist before applying foundation.
Tromborg's Mineral Foundation acts as a sheer layer of perfect skin, leaving your skin looking naturally flawless and glowing. It's incredibly easy to use and suits all skin tones and types. It's a vibrant, glowing foundation, so if you prefer a more matte look, you can apply Mineral Pressed Powder to finish – which is also perfect a great product to carry in your bag for touch-ups during the day.
Tromborg's Mineral Foundation is 100% natural, completely free of preservatives and derived from the most exclusive, finely milled minerals. The healing effects of its pure minerals also make it ideal for sensitive or acne-prone skin. A concealer, foundation and powder all in one product – a makeup essential that is good for your skin, oil-free and feels completely weightless.