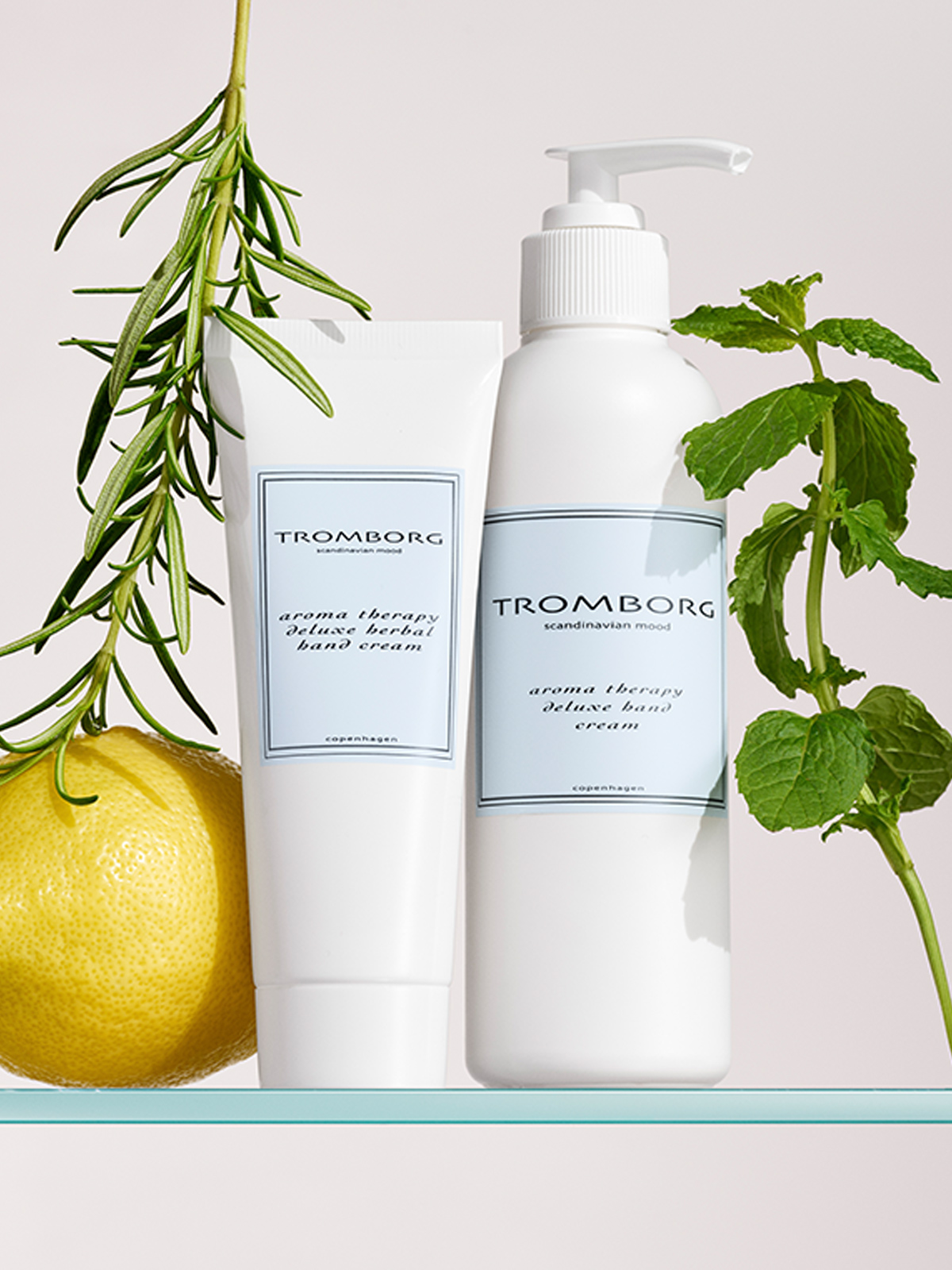 HAND & FOOT CARE
---
---
Tromborg's hand and foot creams help you achieve beautiful and well-groomed hands and feet. Our products are packed with nature's own miracle ingredients that soften, energise and protect the skin on your hands and feet.
FOR YOUR HANDS
Aroma Therapy Deluxe Herbal Hand Cream contains more than 20 luxurious organic, active plant extracts which heal, protect and nourish sensitive, delicate and problematic skin. Calendula repairs and soothes, resulting in a softening effect on your skin.
Aroma Therapy Deluxe Hand Cream is a wonderfully nourishing and moisturizing hand cream. It protects dry hands and prevents moisture loss, while feeding your skin with vitamins and minerals. The cream leaves your hands soft and smooth.
Our Deluxe Purification Hand Gel is the perfect supplement to have sitting on your bathroom sink. Softening and moisturizing without being sticky, this gel is also incredibly easy to use wherever there is no soap and water – in the car or office, for example.
FOR YOUR FEET
Aroma Therapy Deluxe Herbal Foot Cream is an amazing cream filled with nature's own miracle ingredients. It leaves skin supple and baby soft, giving you the most beautiful, velvety soft feet.
Hand and foot care is an important part of your skincare routine and should not be forgotten. Our Aroma Therapy Deluxe Herbal Hand Cream and Deluxe Purification Hand Gel are also available in travel sizes – perfect for taking with you wherever you go.