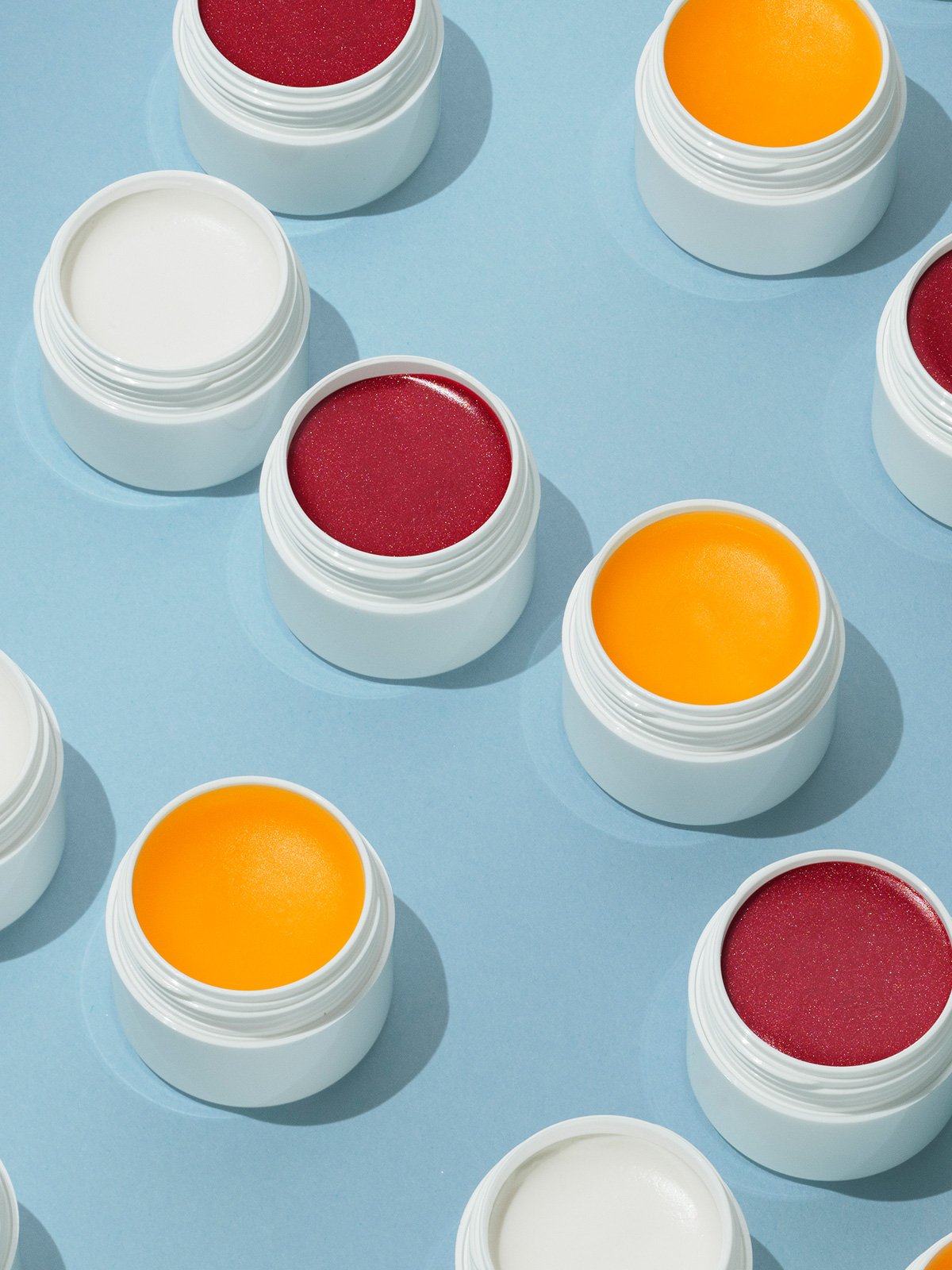 LIP CARE
---
---
Lips tend to become dry and crack when exposed to harsh elements such as cold or hot temperatures, sunlight, wind or air-conditioning. Tromborg has two solutions to this problem: the super-nourishing Lip Cure, a cream that moisturizes intensively without adding gloss; and Lip Balm, a conditioning, delicate lip balm with shea butter, aloe vera and orange oil, which is perfect alone or over lipstick. You can also get the Lip Balm Berry variant, which has the loveliest berry shade.
Lip Cure provides the ultimate nourishment. A healing cream that softens and restores moisture to dry, peeling, chapped lips. It contains only pure, natural ingredients: intensively moisturizing macadamia oil, softening shea butter, and sublimely nourishing aloe vera and vitamin E oils. A far superior lip treatment that is also perfect for children and men thanks to its non-glossy finish. It protects against moisture loss, so apply it before bedtime and use it as an overnight treatment.
Lip Balm is a delicate balm containing shea butter, aloe vera and orange oil that protect, soften and add a beautiful shine. You can use it on its own or over Lip Cure or lipstick. As with Lip Cure, Lip Balm contains only pure, organic ingredients and is the ultimate lip care for both men and women. A completely neutral balm that gives your lips a natural, subtle shine.
Lip Balm Berry is a luxurious and soft new product from Tromborg, offering a lovely berry shade. Lip Balm Berry is the perfect summer lip balm that helps keep your lips in peak condition thanks to the softening and healing effects of its organic aloe vera, shea butter, castor oil, wild carrot and raspberry oil. Lip Balm Berry rejuvenates your lips and gives them the loveliest, natural berry shine.
In short, Tromborg's Lip Cure, Lip Balm and Lip Balm Berry all ensure soft, healthy lips with the right amount of moisture. All three variants are available in tubes and pots.