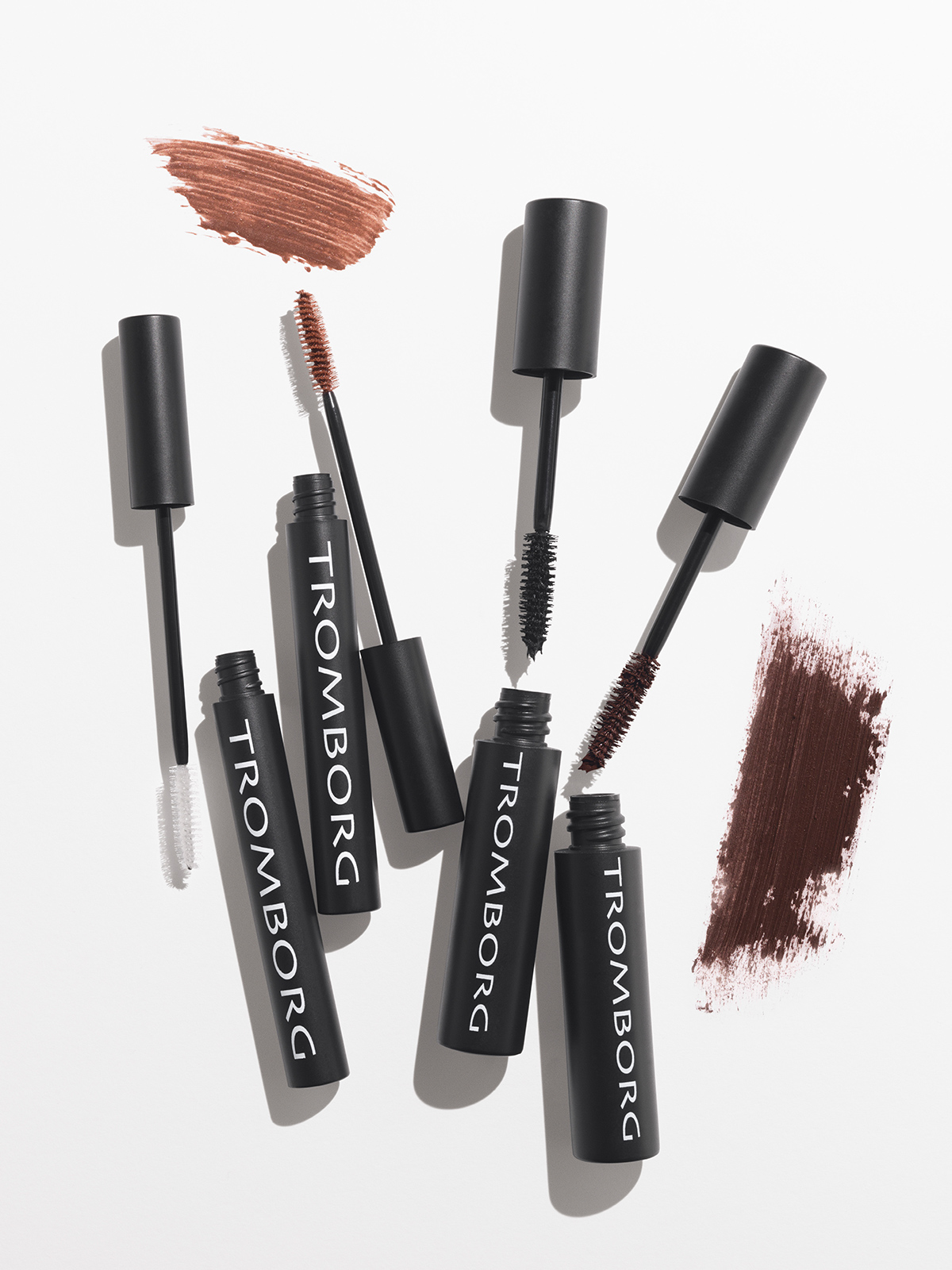 MASCARA
---
---
TUTORIAL: VOLUMINOUS LASHES
Mascara is designed to emphasize your eyes, make them clearer and highlight their colour. You can "uplift" hooded eyes, make smaller eyes appear larger, make bulging eyes look smaller, etc. – mascara is simply the icing on the cake. Even on its own, without any other makeup, it significantly transforms your face – a natural improvement! It wakes up a bleary-eyed face, and if you're not into dyed mascara, a clear variant will still be an improvement.
Accentuate your eyelashes by making them more intense by applying several light coats of mascara – instead of a single thick layer. Start at the base of your lashes and work the wand from side to side, and then gently draw it out. Apply more mascara to the outer-most lashes, to create intense cat eyes.
For slightly hooded eyes with heavy eyelids: use plenty of mascara on the upper, outermost lashes and only a small amount on the mid-section of the lower lashes.
For big, slightly bulging eyes: only use mascara on the upper lashes and emphasise the outermost lashes. If you feel it looks too bare, use a little brown or clear mascara on the lower lashes.
To prevent your mascara from drying out, twist the wand slightly before you pull it out instead of pumping it in and out of the tube, which will draw in air. If you get any smudges on the skin around your eyes, you can easily wipe them off with a cotton bud dipped in a little Herbal Cleansing Water – without ruining your makeup.