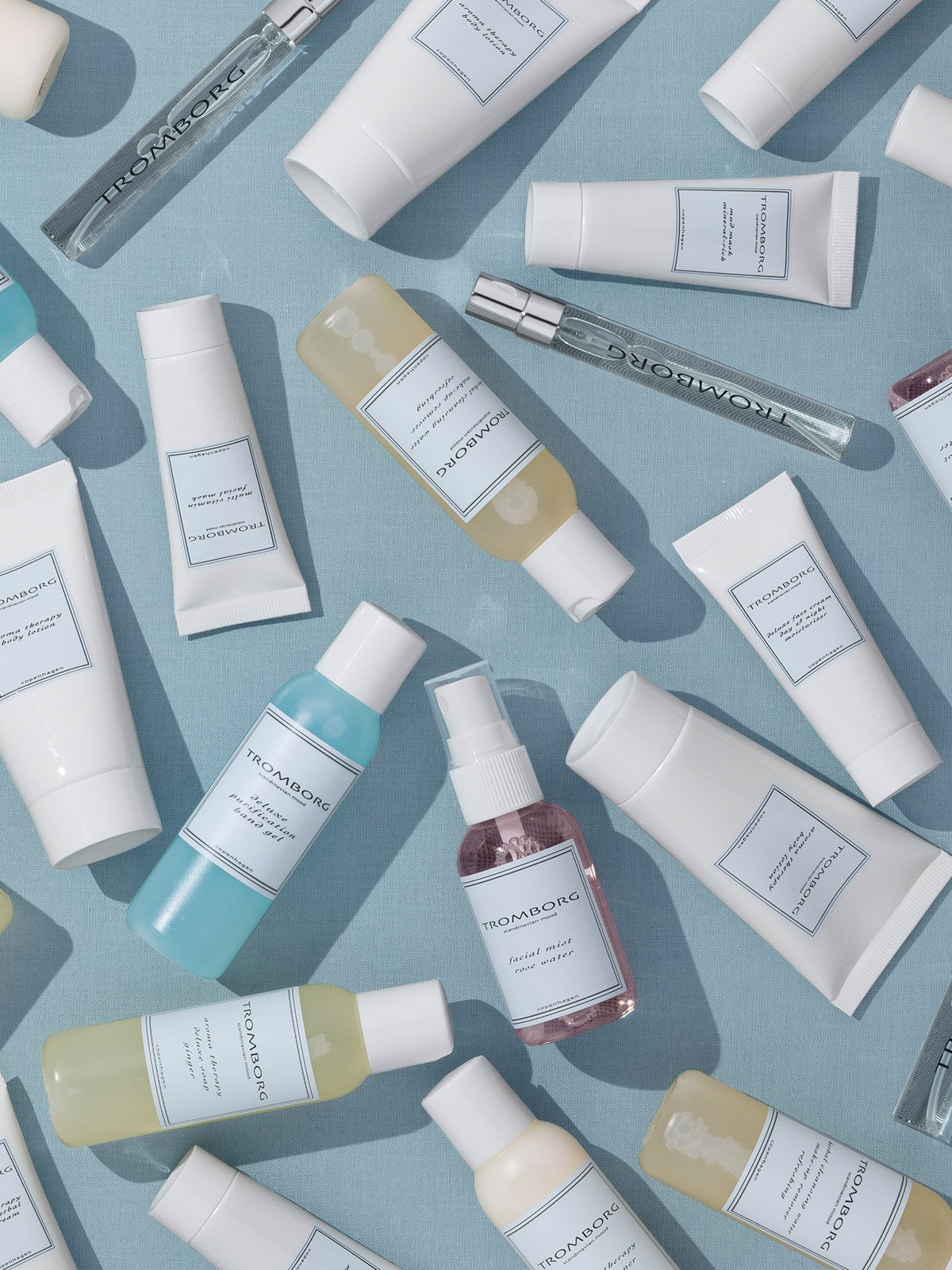 TRAVEL SIZES
---
---
Many of your Tromborg haircare and skincare favourites are available in travel sizes.
CONVENIENT TRAVELING
Bring all your favourite products with you on holiday. The travel sizes make it easy to bring all your must-haves with you on vacation and will also fit into your hand luggage on a flight. For the flight, we've put together the perfect flight kit containing Deluxe Purification Hand Gel, A Facial Mist Rose Water, a Lip Cure and a Hand Lotion. Perfect for avoiding moisture loss on your journey.
CHECK LIST FOR YOUR VACATION
We've put together our favourite skincare and haircare products in the Tromborg Travel Kit. The kit contains all you need whenever you are away from home. The 6 travel-sized Tromborg classics for the suitcase or to try at home if you want to explore new products. The entire check list found in one kit.
FUTURE FAVOURITES
The travel sizes are the perfect way to try out new products that might become part of your future routine. You can try out our Mud Mask Mineral-Rich 15 ml or Multi Vitamin Facial Mask 15 ml, both masks cleanse your skin and provide optimal moisture. If you want to complete experience, we offer the perfect face kit that also contains our popular Deluxe Face Cream in a 15 ml version.
Bring your beauty routine with you by keeping all your essentials in our organic toiletry pouch made from cotton and bamboo.