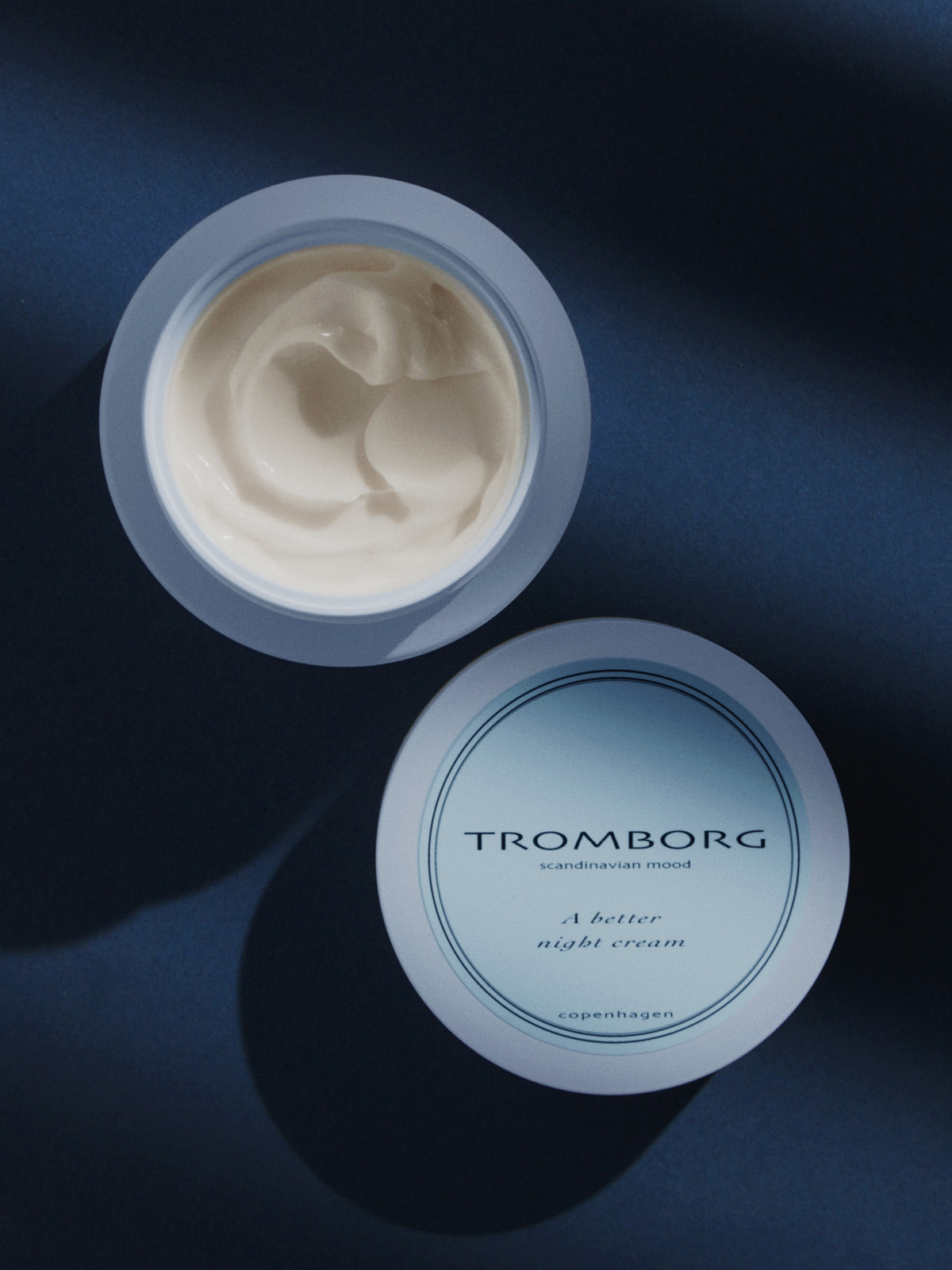 20TH ANNIVERSARY
A Better Night Cream
Outstanding night cream that strengthens and refines your skin. 100% natural and plant-based origins – a night cream inspired by nature and brought to life by science.
2-8 days delivery.
Free Tromborg Treats from EUR 69.00
This plant-based and organic retinol alternative is gentle yet highly efficient for your evening routine. The night cream offers the same long-term anti-aging benefits as traditional retinol without causing unwanted side effects such as redness or dry skin.