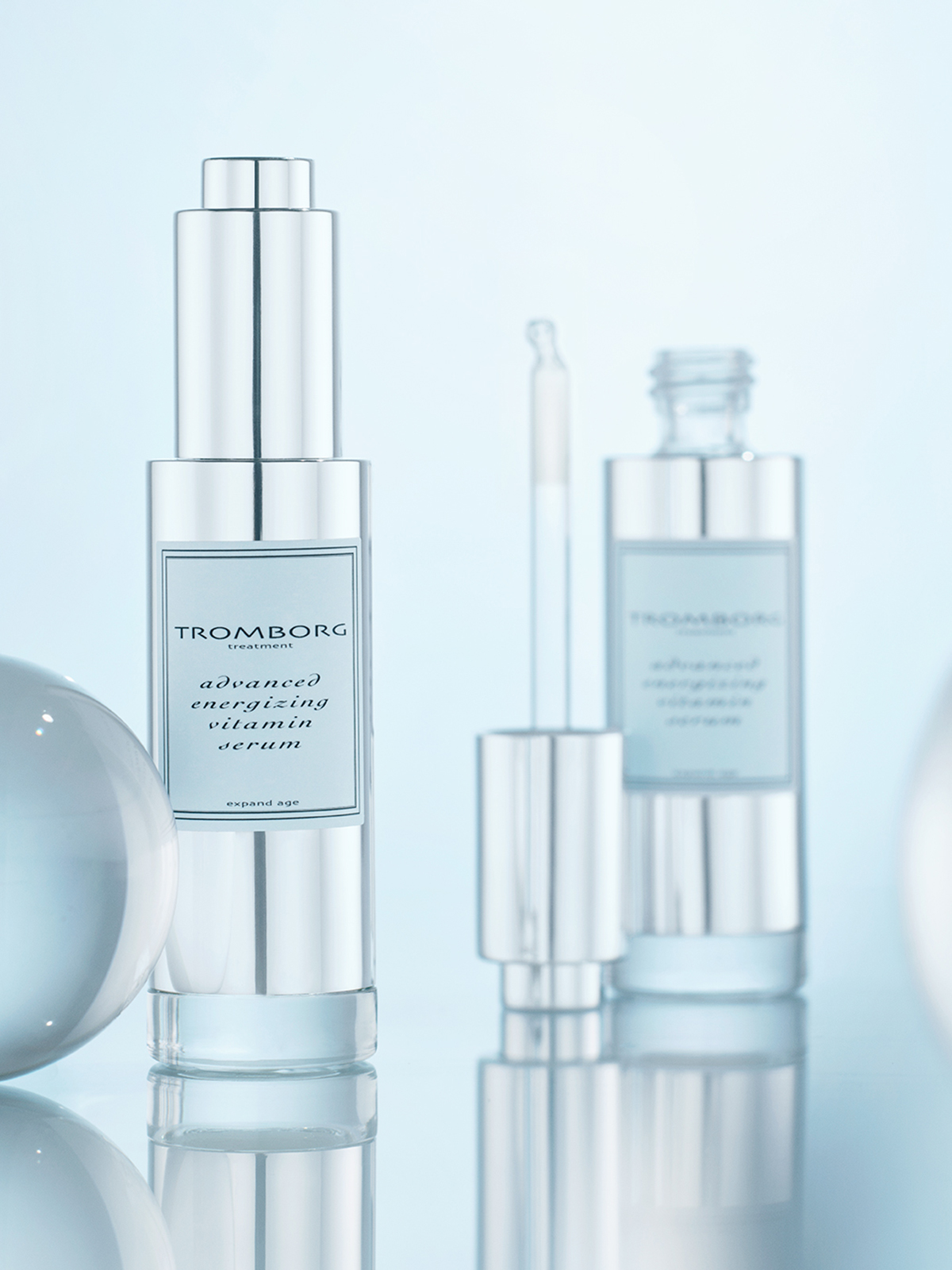 20TH ANNIVERSARY
Advanced Energizing Vitamin Serum
6 years of groundbreaking research have led us to develop this advanced super serum with 20 active ingredients. Signs of fatigued skin are diminished, and the skin structure appears vital and visibly enhanced.
1-4 days delivery.
Free Tromborg Treats from EUR 69.00
In this unique product formula, 20 amazing plant extracts and peptides work together perfectly for a multipower effect that brings renewed energy to your skin. Reduces 'pseudo-aging' and signs of fatigued skin such as redness, dry skin or fine lines.