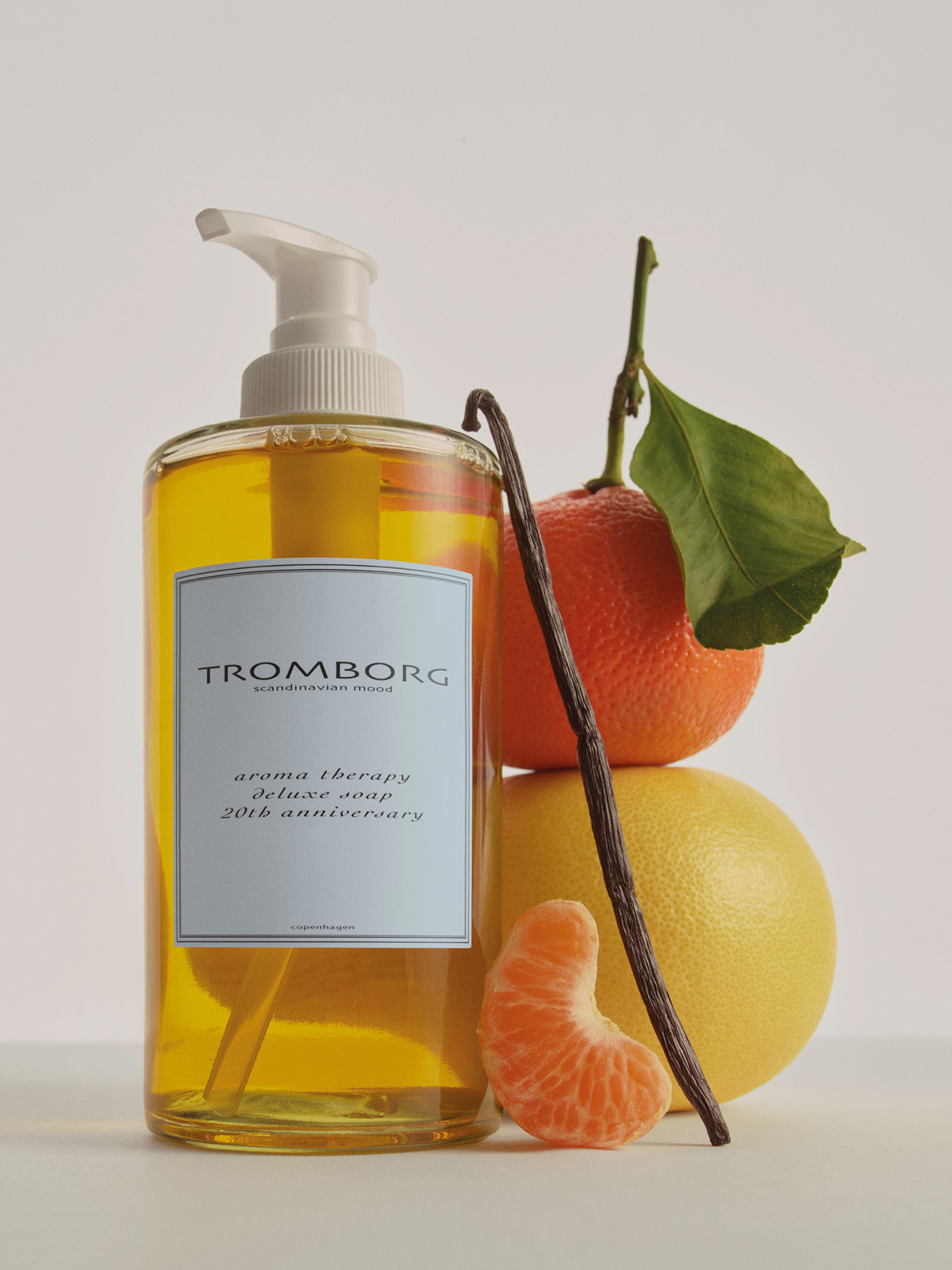 20TH ANNIVERSARY
Aroma Therapy Deluxe Soap 20th Anniversary
Deliciously scented luxury hand soap that celebrates Tromborg's 20th Anniversary. Softens, moisturizes and nourishes your hands with aromatherapy from organic grapefruit, mandarin and vanilla. A touch of luxury in a limited glass bottle edition.
1-4 days delivery.
Free Tromborg Treats from EUR 69.00
Marianne Tromborg developed this special scent for our 20th anniversary, using a combination of fragrances that will remind you of several characteristic Tromborg scents. Wonderful and energising notes of grapefruit, mandarin and vanilla.