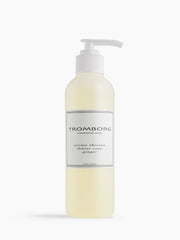 Bestseller
Aroma Therapy Deluxe Soap Ginger
Deliciously scented hand soap containing the most sublime organic ginger aromatherapy oil. Softens, moisturizes and nourishes your hands. A touch of luxury you can feel.
1-4 days delivery.
Free Tromborg Treats from EUR 69.00
Ginger has been used for medicinal and culinary purposes for many thousands of years. It has strong, warm, sweet and wood-like characteristics. Soothing and uplifting, it sharpens the senses, energises and evens strengthens our nervous system.