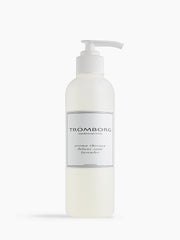 Bestseller
Aroma Therapy Deluxe Soap Lavender
Deliciously scented hand soap containing the finest organic lavender aromatherapy oil. Softens, moisturizes and nourishes your hands. A touch of luxury you can feel.
1-4 days delivery.
Free Tromborg Treats from EUR 69.00
Lavender has been one of the most highly prized essential oils since antiquity. It restores balance in all the systems of our body and offers antiseptic, antibacterial and relaxing properties.