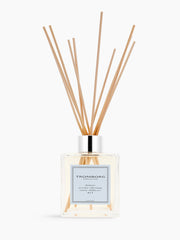 Aroma Therapy Room Diffuser #13
Treat your senses to Deluxe Aroma Therapy Room Diffuser #13. Refreshes and gives a fragrance. Contains the loveliest notes of Verbena, Grape, Orange, Rosewood, Mandarin and a touch of Rosemary and Vanilla. Aromatic depth and complexity that brings wellbeing and freshness to any room.
1-4 days delivery.
Free Tromborg Treats from EUR 69.00
Ideal for the kitchen, bathroom and other rooms that always benefit from a little fresh fragrance. Can also be used in hotel rooms, offices, bars, restaurants, fitness centres, sports halls, hairdressers, beauty salons etc. 200ml.