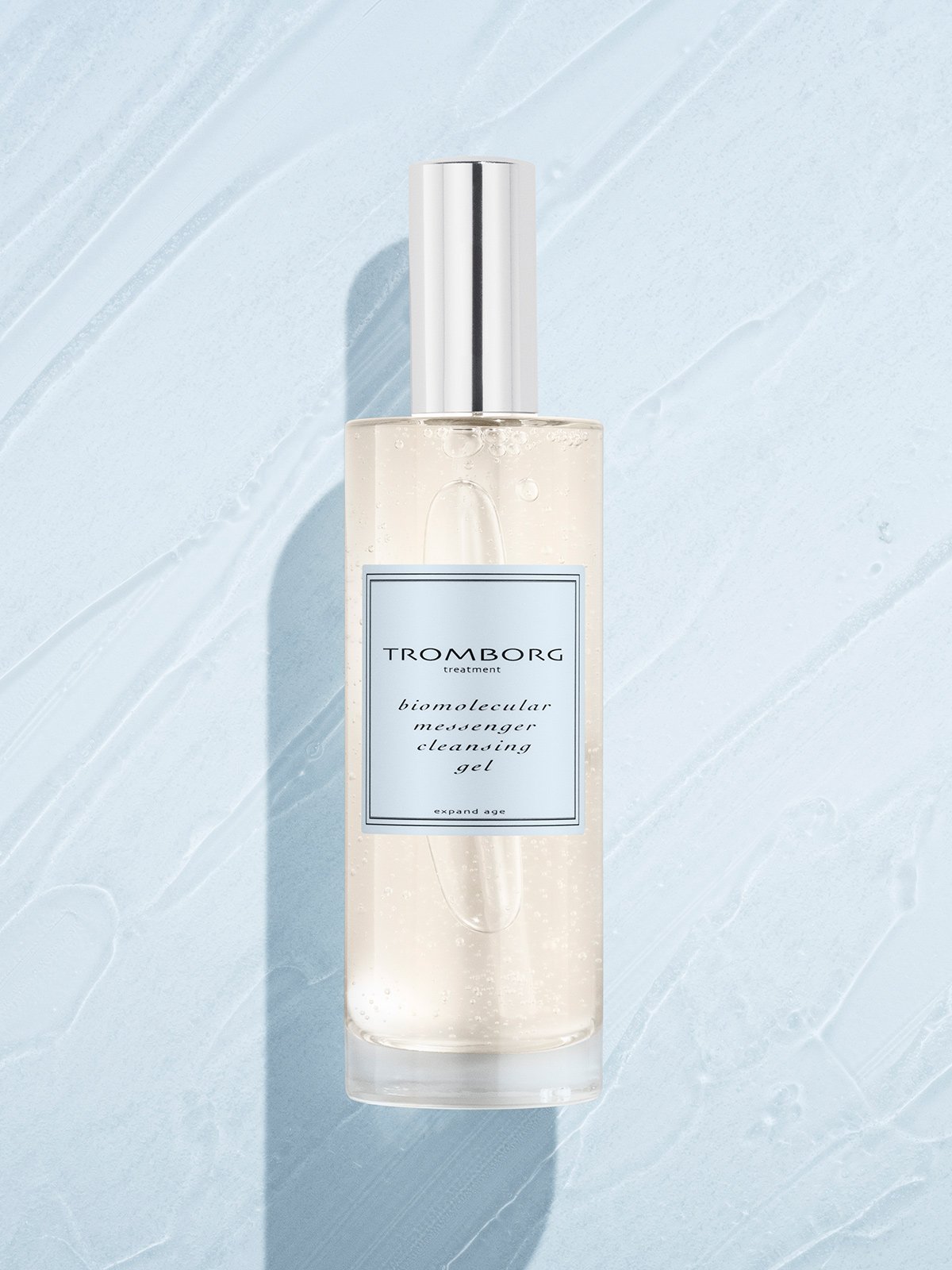 Biomolecular Messenger Cleansing Gel
GET THE BALANCE RIGHT® Biomolecular Messenger Cleansing Gel uses a revolutionary new method to balance the skin microbiome. It leaves your skin clean, balanced, moisturized, toned – and not least with a renewed glow and healthy pH.
1-4 days delivery.
Free Tromborg Treats from EUR 69.00
The skin microbiome, sometimes called the skin flora, is the biodiverse ecosystem on the skin composed of living biological and physical components that create equilibrium (homeostasis).