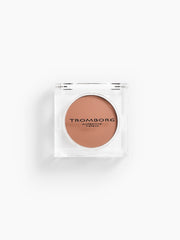 Bestseller
Blush
Vintage is timeless perfection. It complements all skin tones and contours your cheekbones beautifully. Use it to accentuate a quintessentially Scandinavian complexion with a focus on capturing light and shadow – sculpting your face to look fresh and healthy.
1-4 days delivery.
Free Tromborg Treats from EUR 69.00
Blush Vintage is a great alternative to our Baked Mineral Bronze, which also gives you a natural, warm look. Vintage just offers a more matte and neutral finish.