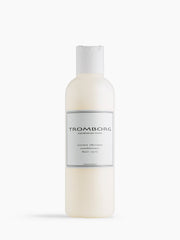 Conditioner Hair Cure
Ecology at the forefront. After washing your hair, it is important to feed it with substances and nourishment that protect it while maintaining its freshness and vitality.
2-8 days delivery.
Free Tromborg Treats from EUR 69.00
Aroma Therapy Conditioner Hair Cure leaves your hair soft, shiny and static-free, and essential oils stimulate both your senses and your scalp.