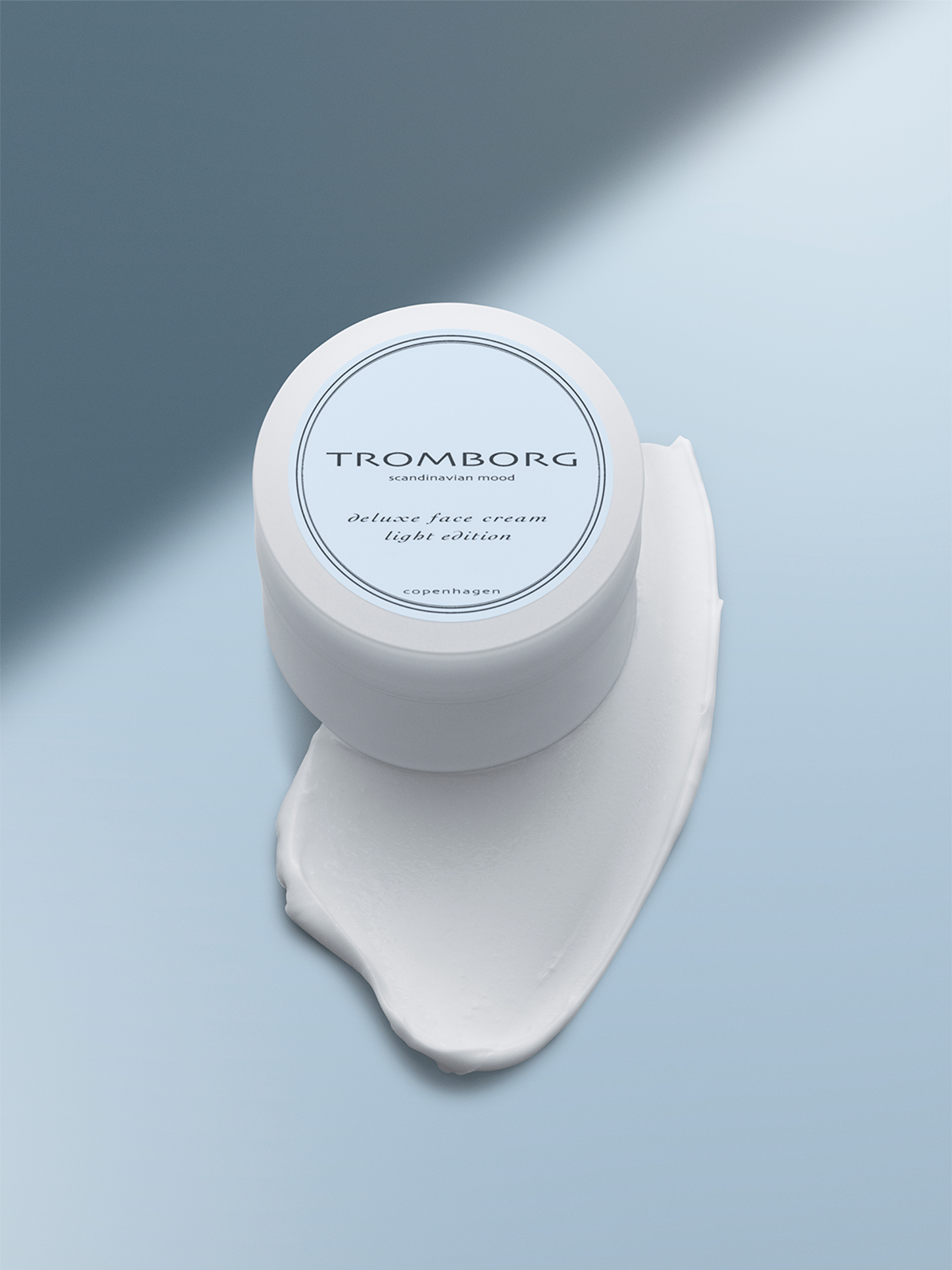 Deluxe Face Cream Light Edition
Your skin's indispensable summer friend. This lightweight cream absorbs quickly, is non-greasy and leaves the skin moisturized and balanced with a silky-matte surface.
2-8 days delivery.
Free Tromborg Treats from EUR 69.00
With its light texture and content of molecules in smaller sizes, the cream is able to quickly penetrate the outer layers of the skin. In this way, the active ingredients are distributed immediately to where they are most needed.