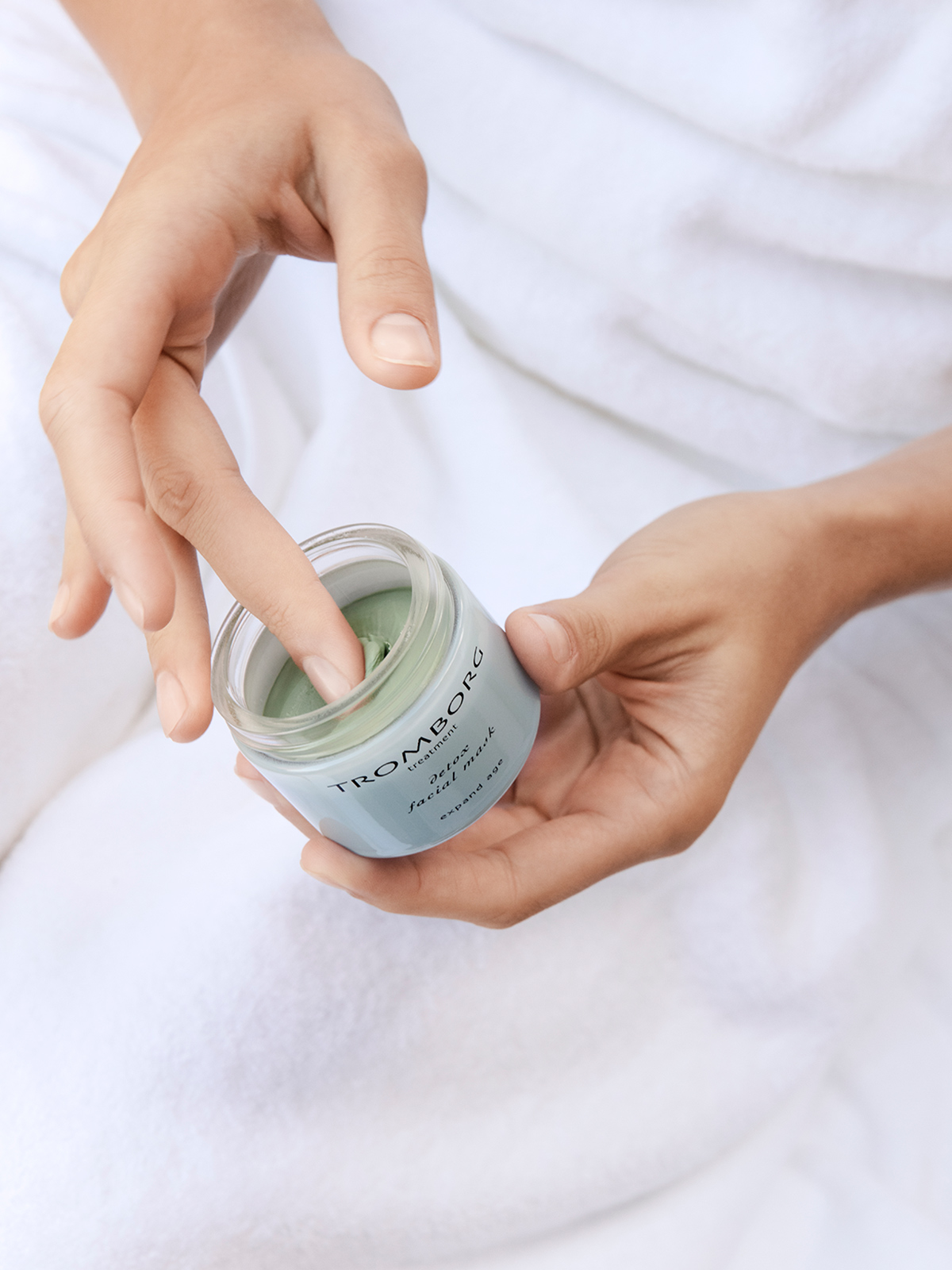 Bestseller
Detox Facial Mask
Detox Facial Mask is a clay mask bursting with nourishing and powerful minerals. The detox effect makes your skin look refreshed and improves texture. It works equally well for normal, oily and acne-prone skin of all ages.
1-4 days delivery.
Free Tromborg Treats from EUR 69.00
This unique mask is enriched with a wealth of active ingredients that take your facial cleansing routine to a whole new level and effectively extract impurities hiding under the outermost layer of the epidermis.