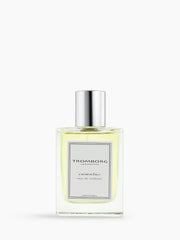 Eau De Toilette Cumulus
A unisex fragrance made from pure essential oils. Named after the beautiful clouds of the Far North. Cumulus is inspired by the magnificent soft and fluffy Cumulus clouds and a touch of Scandinavian foggy blue sky.
2-8 days delivery.
Free Tromborg Treats from EUR 69.00
Cumulus has notes of bergamot, which smells like Althea hard-boiled sweets – or is perhaps more readily associated with Earl Grey tea infused with a hint of vanilla. Bergamot promotes confidence, lifts your mood and boosts your happiness.