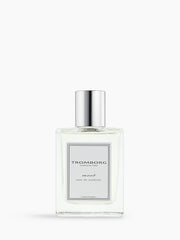 Eau De Toilette Mood
A unisex fragrance made from pure essential oils. Verbena, orange, grapefruit, rosemary and cinnamon. Raw energy and sensuality. Uplifting and seductive. Rosemary is one of the strongest aromatic ingredients and has been used for medicinal and culinary purposes in countless cultures.
1-4 days delivery.
Free Tromborg Treats from EUR 69.00
In Denmark, rosemary was thought to protect against evil spirits and witchcraft. Rosemary is known to enhance memory and concentration and boost energy levels.