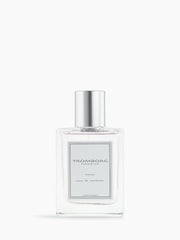 Eau De Toilette Rose
A unisex fragrance made from pure essential oils. Eau de Toilette Rose smells of roses, as if standing in a garden bursting with magnificent, blooming May roses. Rose is a beautiful fragrance that touches your inner soul.
1-4 days delivery.
Free Tromborg Treats from EUR 69.00
The rose is called Centifolia Rose and blooms in May. Known as the queen of flowers, Centifolia Roses symbolise love and purity. The fragrance is rich and floral, soft, sweet and slightly zesty. Roses are known to ease sleeplessness and anxiety, while also being soothing and uplifting.