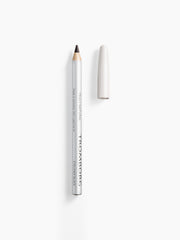 Eyeliner
Eyeliner Black is a 100% natural, organic eyeliner for sensitive eyes. Its pigments are sourced from the purest baked minerals. This soft and creamy eyeliner is easy to apply and long-lasting.
2-8 days delivery.
Free Tromborg Treats from EUR 69.00
Eyeliner Black is an intense black colour that perfectly frames and accentuates your eyes.