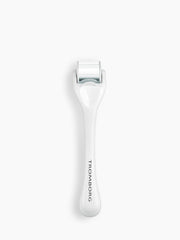 Online Exclusive
Facial Ice Roller
Tromborg Facial Ice Roller is the perfect partner for your skin care routine. With daily use, it helps to increase blood circulation and improves the elasticity of the skin.
2-8 days delivery.
Free Tromborg Treats from EUR 69.00
A gentle massage with the cool Ice Roller reduces and cools swelling and soothes irritated skin.