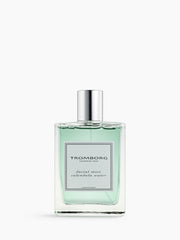 Facial Mist Calendula Water
A few sprays of Tromborg's Calendula Water refreshes and hydrates your skin. In addition to calendula, small amounts of rose and aloe vera have been added for their soothing and healing properties, which also makes this mist a superb aftersun and aftershave treatment.
1-4 days delivery.
Free Tromborg Treats from EUR 69.00
Calendula Water is extracted from organically grown calendula officinalis, also known as marigold. Combined with rose and aloe vera, this extract energises and softens the skin.