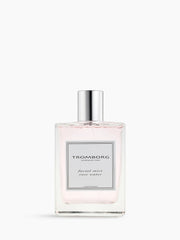 Bestseller
Facial Mist Rose Water
Rose Water softens and moisturizes and is the perfect alternative to a face toner. It can also be used as a light setting spray over your makeup. A light spray refreshes, sets your makeup flawlessly and makes your face look immaculate.
1-4 days delivery.
Free Tromborg Treats from EUR 69.00
Rose Water is extracted from the finest rose petals. The rose, which is of course organically grown, is called rose centifolia and flowers in May.
Mist er et must
Practically impossible to use incorrectly, our gorgeous facial mists are simply a "must" to keep your skin hydrated all day long with a single spray. ⁠