Herbal Cleansing Oil
Herbal Cleansing Oil conditions and cleanses your skin while simultaneously removing waterproof makeup. The perfect start to your morning and evening routine, it prepares your skin for face cream or serum.
1-4 days delivery.
Free Tromborg Treats from EUR 69.00
Herbal Cleansing Oil contains the optimal concentration of organic argan oil for conditioning and healing your skin. It stimulates and stabilises the biomembrane – making your skin look revitalised, clean and radiant.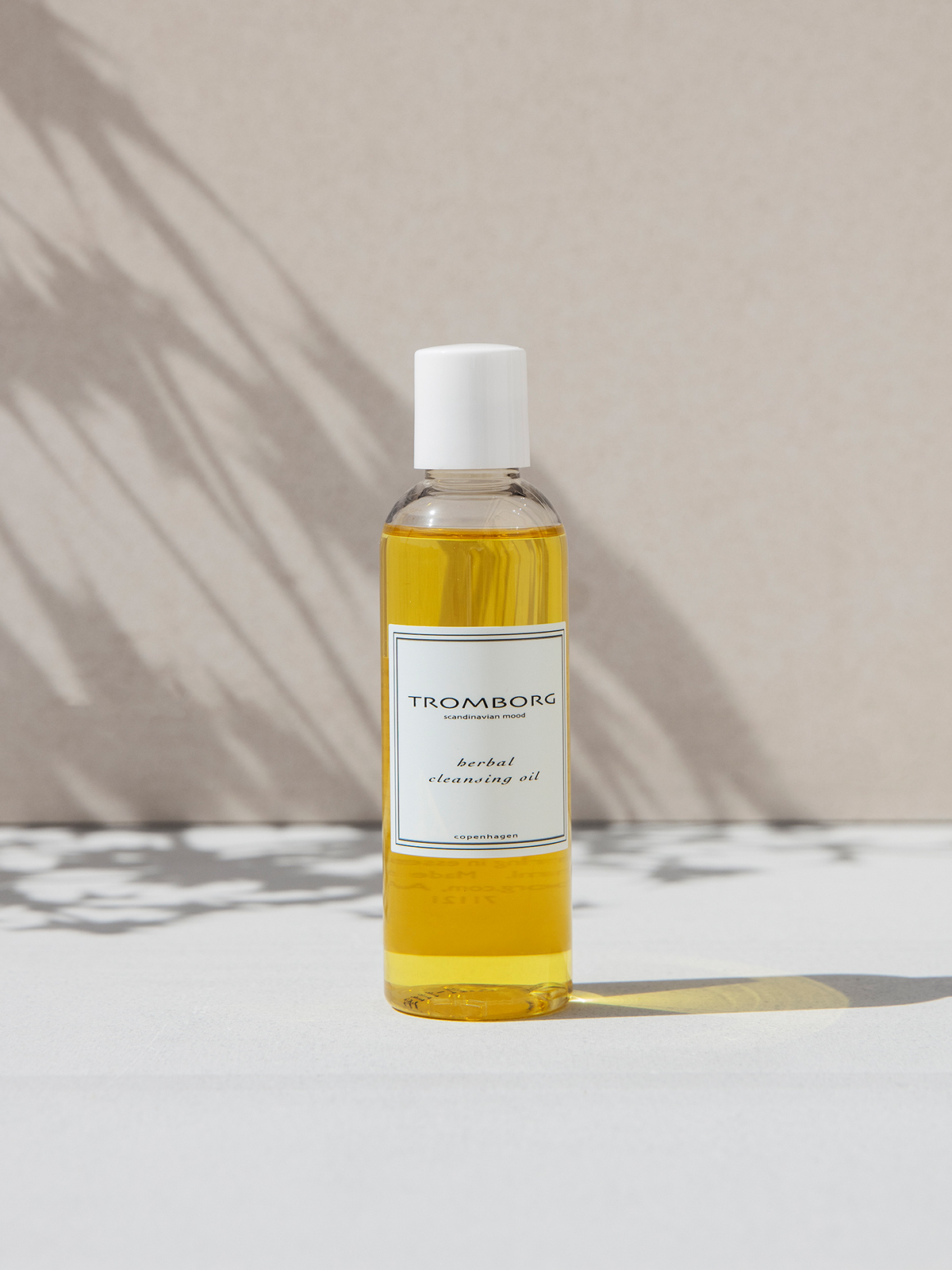 CLEANSING ROUTINE
All our cleansing products work in depth, do not cause your skin to dry out, moisturize, and suit all skin types – including delicate and sensitive skin. Your choice will depend on your personal preference and which consistency feels best on your skin.