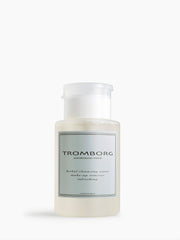 Bestseller
Herbal Cleansing Water Pump
Tromborg Herbal Cleansing Water Makeup Remover is an oil- and alcohol-free cleanser and makeup remover. Its unique blend of cold-pressed, organic plant extracts refreshes, hydrates and prepares your skin for face creams and serums.
1-4 days delivery.
Free Tromborg Treats from EUR 69.00
Every skincare regimen needs a mild, yet deeply penetrating, cleanser that carefully removes makeup, pollutants, dead skin cells and toxins.