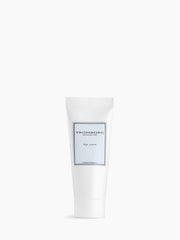 Lip
Tromborg Lip Cure – the ultimate remedy. A healing cream that softens and restores moisture to dry, flaky and chapped lips.
1-4 days delivery.
Free Tromborg Treats from EUR 69.00
Contains only the purest, natural ingredients – macadamia, shea butter, aloe vera and vitamin E – for their moisturizing, softening, healing and protective effects. It protects against moisture loss, making it ideal to apply before bedtime as an overnight treatment.