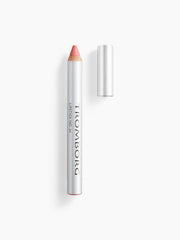 Lipstick Jumbo Pen
It has never been easier to apply Lipstick. Tromborg Jumbo Pen #1 makes it easy to achieve a flawless & natural result every time. Moreover, it is packed with moisturizing and caring ingredients.
2-8 days delivery.
Free Tromborg Treats from EUR 69.00
Jumbo Pen 1 is a powerful pink nuance. Remember to buy our pencil sharpener that fits the Lipstick Jumbo Pen.