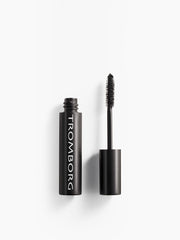 Bestseller
Mascara
Mascara Black is a 100% natural mascara that provides a beautiful, natural-looking result in just one stroke.
2-8 days delivery.
Free Tromborg Treats from EUR 69.00
It separates your lashes to perfection and adds plenty of length and volume. You can also apply multiple coats for a more intense look.