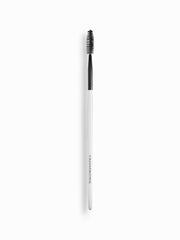 Vegan Brush #7
Vegan Brush #7 is an indispensable multi-tool for brushing your brows to perfection and for separating your lashes before or after applying mascara.
1-4 days delivery.
Free Tromborg Treats from EUR 69.00
After using Vegan Brush #7, you can fixate your brows with Tromborg's Brow and use Mascara Black on your lashes. Simple, quick and natural.