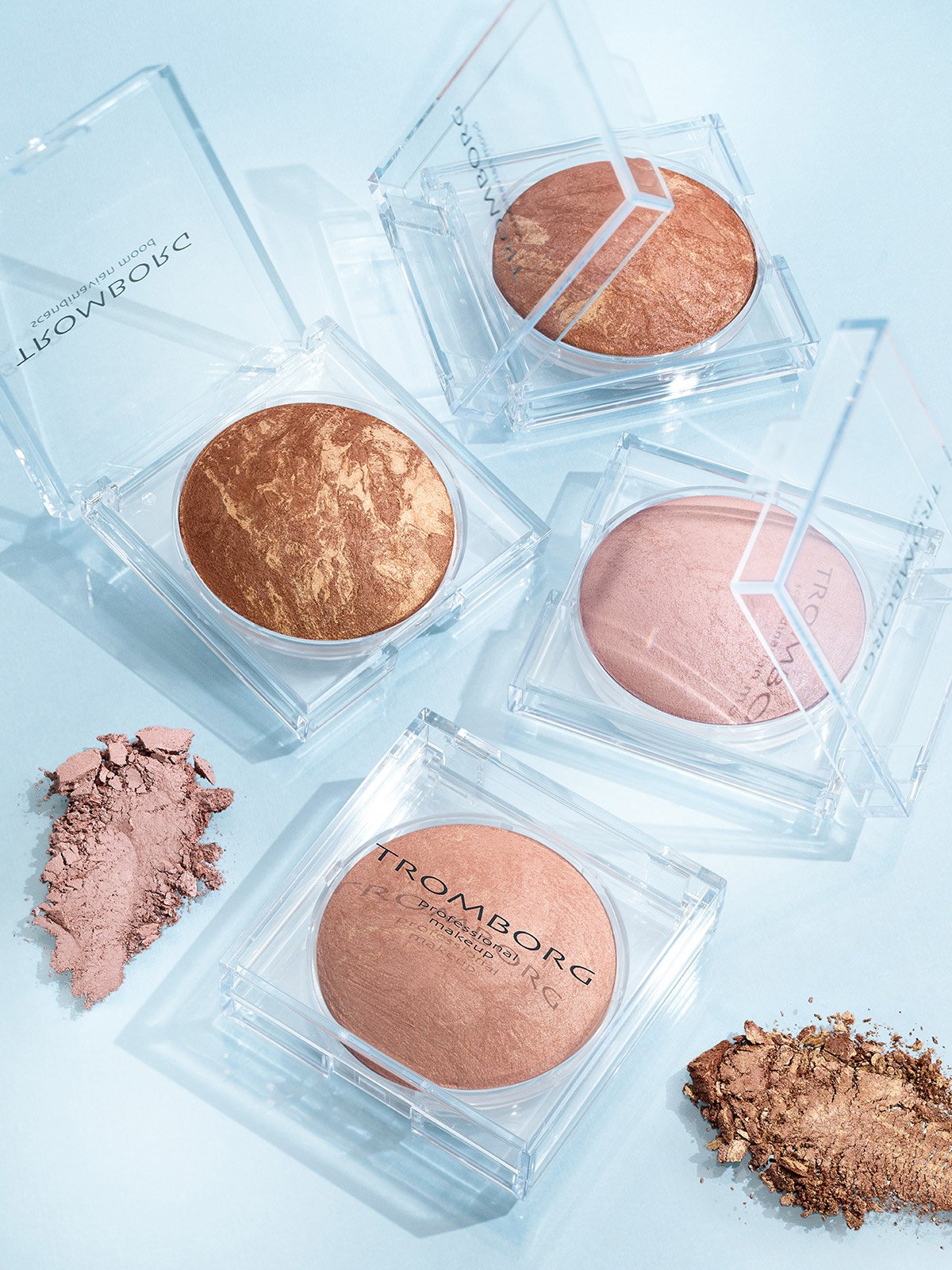 BAKED MINERAL
---
---
LUXURIOUS BAKED MINERALS
Our luxurious multi-product, Baked Mineral, comes in four magical shades. In addition to its carefully processed minerals, it's enriched with organic ingredients that gently nourish your skin. Makeup and skincare merged into one amazing product – even for sensitive skin. The silky smooth texture and many ways to apply our baked minerals ensure that they each provide an exceptionally beautiful finish – intense shades created to enhance and add warmth to any skin tone.
WHICH BAKED MINERAL SHOULD I CHOOSE?
Silk is designed to enhance any skin tone and will give your skin that perfect airbrushed finish and creates a radiant, fresh glow. Is also great used in combination with other Baked Minerals.
Highlight is one tone lighter than Silk and can advantageously be applied to shine up a look. This lighter colour gives a slightly more glamorous look. Use it as a highlighter, on the eyelid, in the corner of your eye or on the edge of your lip.
Golden gives you that beautiful sun-kissed look and is applied all over your face to add a touch of radiance – particularly on your cheeks to create a warm glow.
Bronze is ideal for natural contouring by shaping and defining your face beautifully. Bronze can also be used as a Blush or to frame the face in the most natural way.
The baked minerals' irresistible, silky-smooth texture calls for a little imaginative play. Explore, dab, blend in and use these deliciously nourishing minerals however you want, and wherever you want – there are no rules! Learn more in our guide to Baked Minerals.