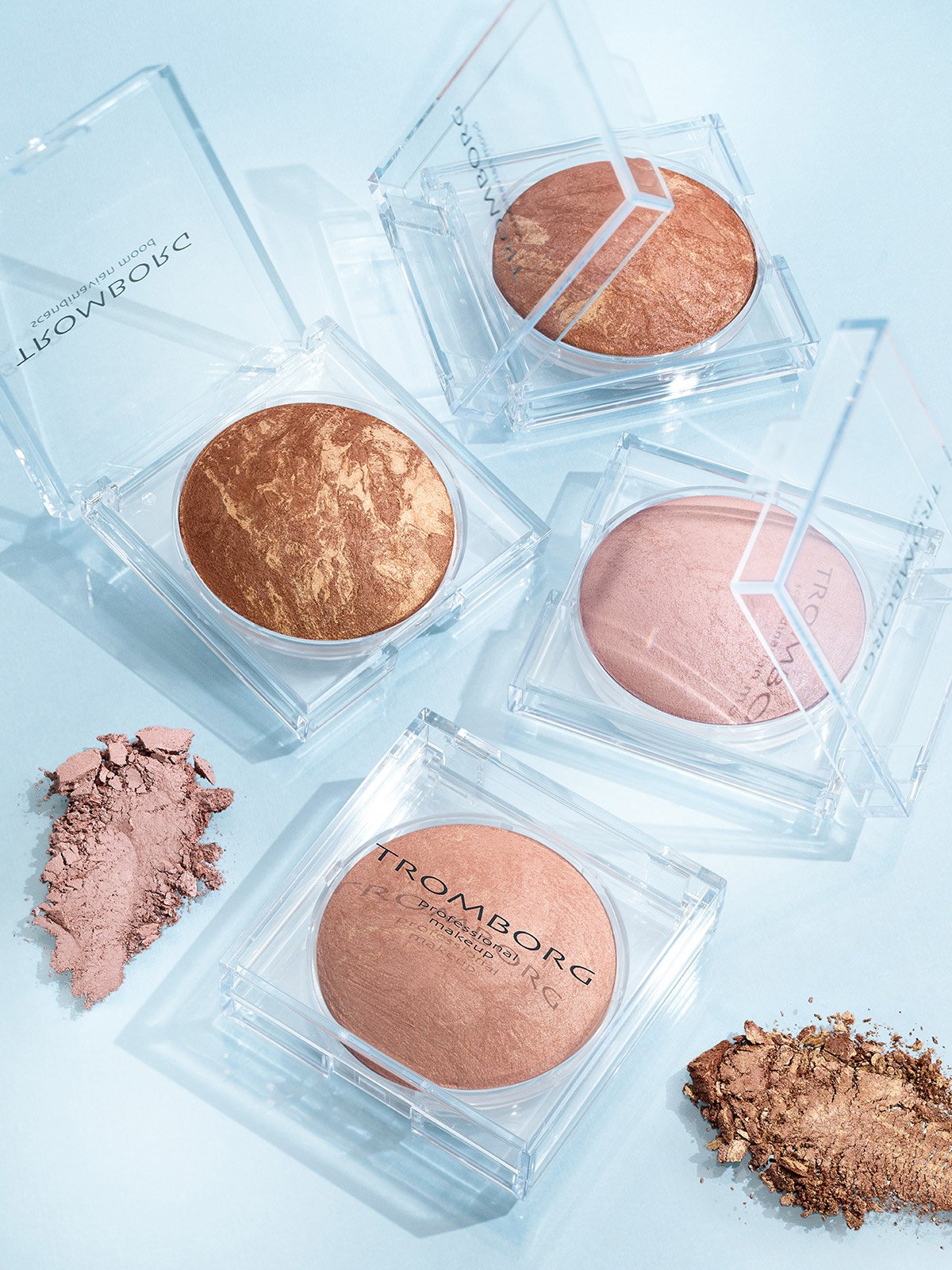 BAKED MINERAL
---
---
Our luxurious multi-product, Baked Mineral, comes in four magical shades. In addition to its carefully processed minerals, it's enriched with organic ingredients such as shea butter, meadowfoam and sesame seed oil that gently nourish your skin. Makeup and skincare merged into one amazing product – even for sensitive skin. The silky smooth texture and many ways to apply our baked minerals ensure that they each provide an exceptionally beautiful finish – intense shades created to enhance and add warmth to any skin tone.
Tips: Baked Mineral Silk and Highlight perfectly accentuate the high points of your face, for example, while Bronze is ideal for natural contouring by shaping and defining your face beautifully. And if you are dreaming of that sun-kissed glow in anticipation of the summer, then Golden is fabulous for adding a touch of glam and radiance.
And don't forget that our Baked Mineral range is known to call for a little imaginative play. Explore, dab, blend and use these deliciously nourishing minerals however you want, and wherever you want – there are no rules! Apply with your fingers or, for a more sophisticated and perfect finish, use our vegan Brush #5.