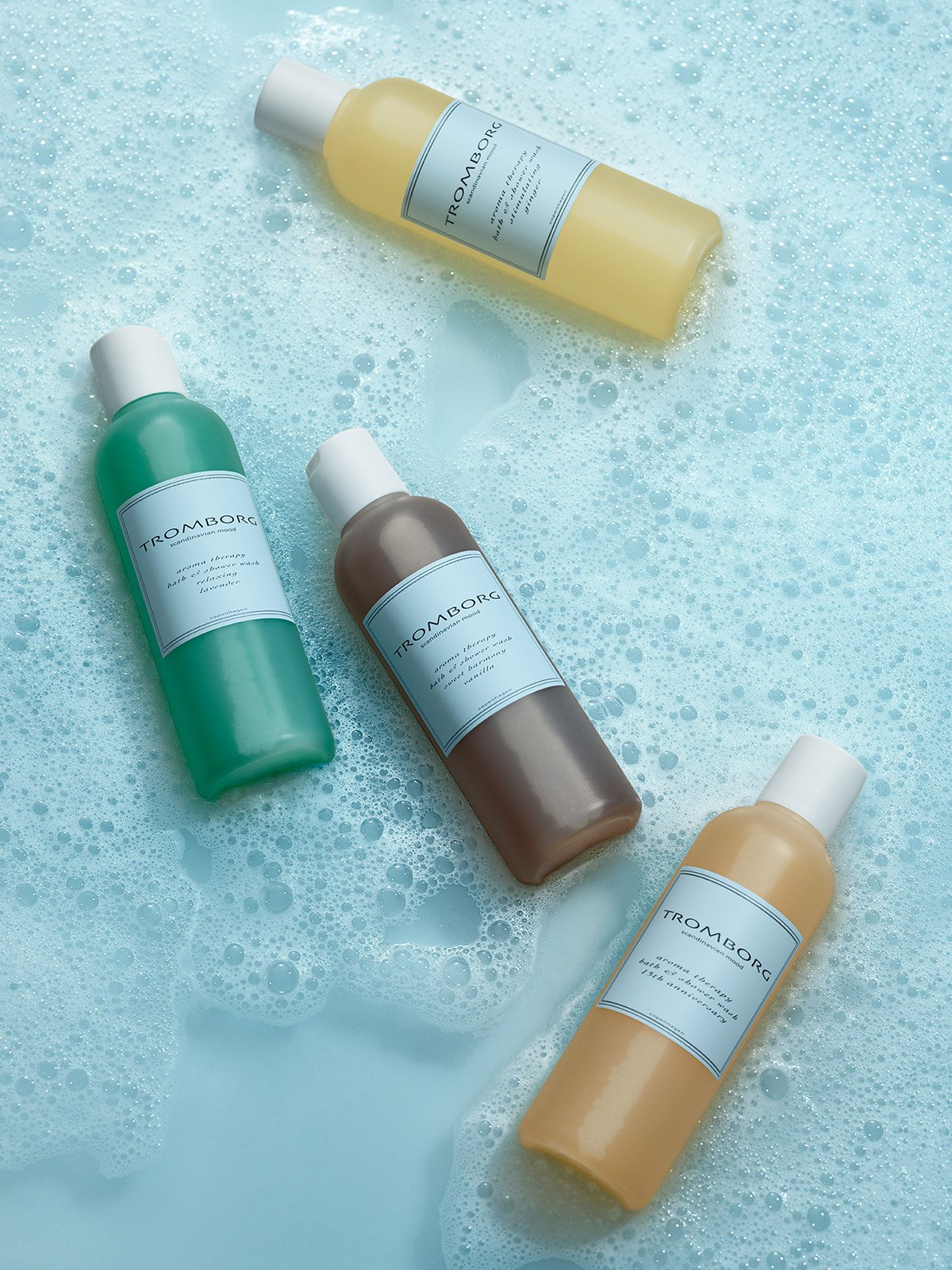 BATH & SCRUB
---
---
DAILY LUXURY
A home-spa with organic and natural skincare is a destressing experience for both body and soul – and adds a bit of luxury to you daily life.
Tromborg's Bath & Shower Wash is a collection of luxurious products that moisturize your body in addition to gently cleansing your skin. Our bath and shower gels are based on aromatherapy. An aroma bath or shower filled with pure essential oils is proven to have a revitalising effect and is pure luxury for body and soul. We add essential oils from organic plants not only for their heavenly aromas, but also for their nourishing qualities.
Our coarse bath salt from the Dead Sea packed with minerals – after all, there is nothing better. Bath Salt Vanilla is stimulating and harmonizing and promotes inner peace and wellbeing. Sheer nourishment for body and soul. Dissolve a couple of spoonfuls in your bathtub or foot bath and feel the serenity wash over you. Also perfect for a nourishing foot bath, if you do not have a bathtub.
Get your skin to look its best by gently exfoliating it with Tromborg's Body Salt Scrub Kiwi Mango, which removes dead skin cells to keep your skin looking vibrant. Body Salt Scrub is a gentle, exfoliating salt scrub containing fine salt from the Dead Sea, almond oil and essential oils.