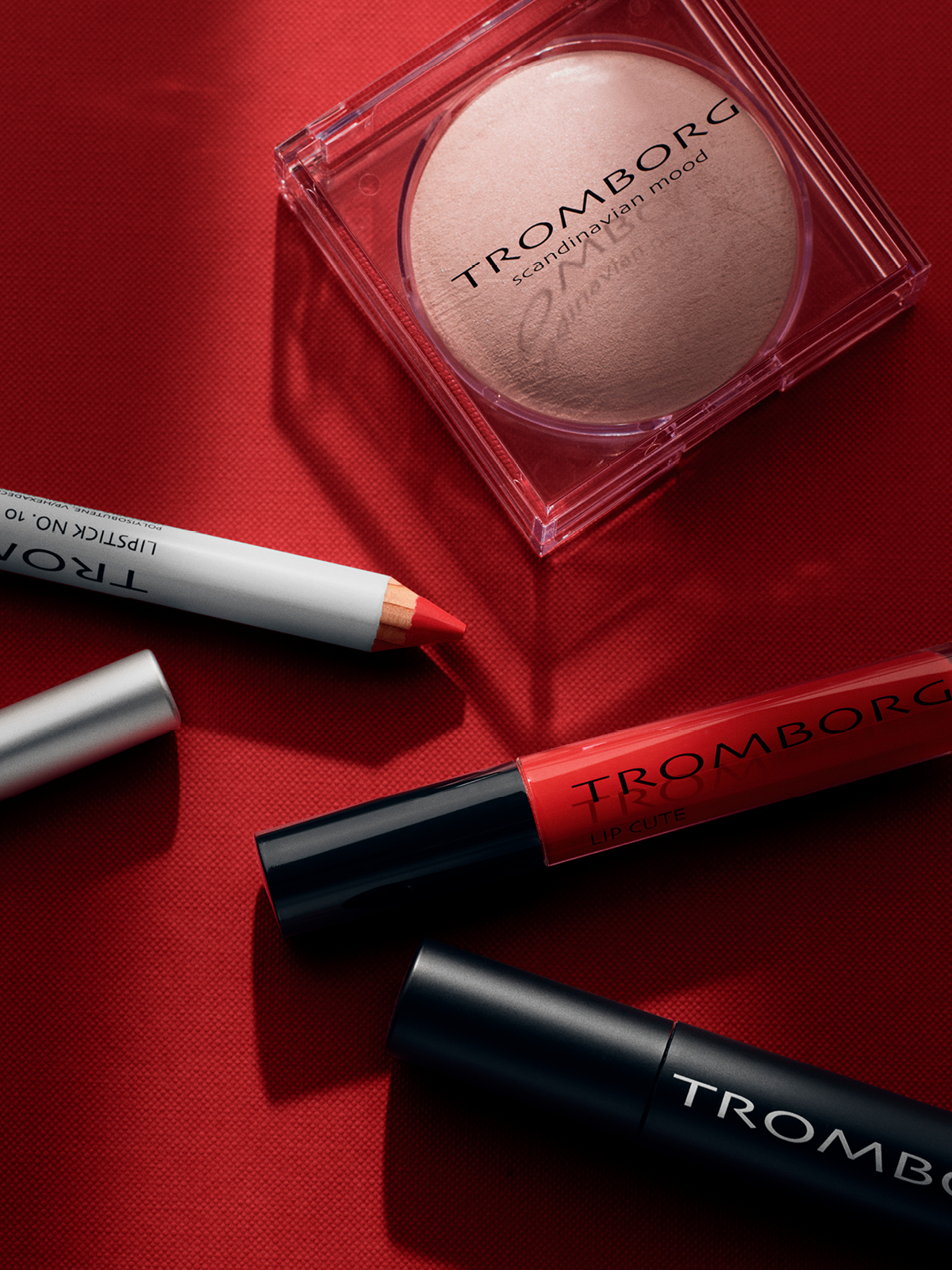 BRIGHT RED
---
---
HIGHLIGHT
Baked Mineral Highlight is used to highlight your natural skin tone and add a touch of glam. A fantastic natural highlighter that gives you a flattering glow and suits everyone. Apply it to the cheekbones, bridge of the nose, cupid's bow and wherever else you want to add a natural glow - for example your collarbone or arms and legs if you're wearing a dress.
EYES
Mascara Black gives intensity to the overall look and makes your eyes appealing. You apply your mascara easily by zigzagging the mascara along the lashes and distributing it evenly. Focus on the outermost lashes. In this way, you achieve beautiful, almond-shaped eyes that appear larger.
LIPS
Now it's time for the lips which are in focus with this festive look.Use Lipstick Jumbo Pens and Lip Cute together or apply them separately for bright red lips and a flawless result. By combining the two products, you achieve intense colours and a shiny finish. Keep a Lip Cute in your bag when you're out for a quick and easy touch-up during the evening. If you prefer keeping the look matte, we recommend using the Jumbo Lipstick by itself. The perfect radiant finish for the Christmas parties.