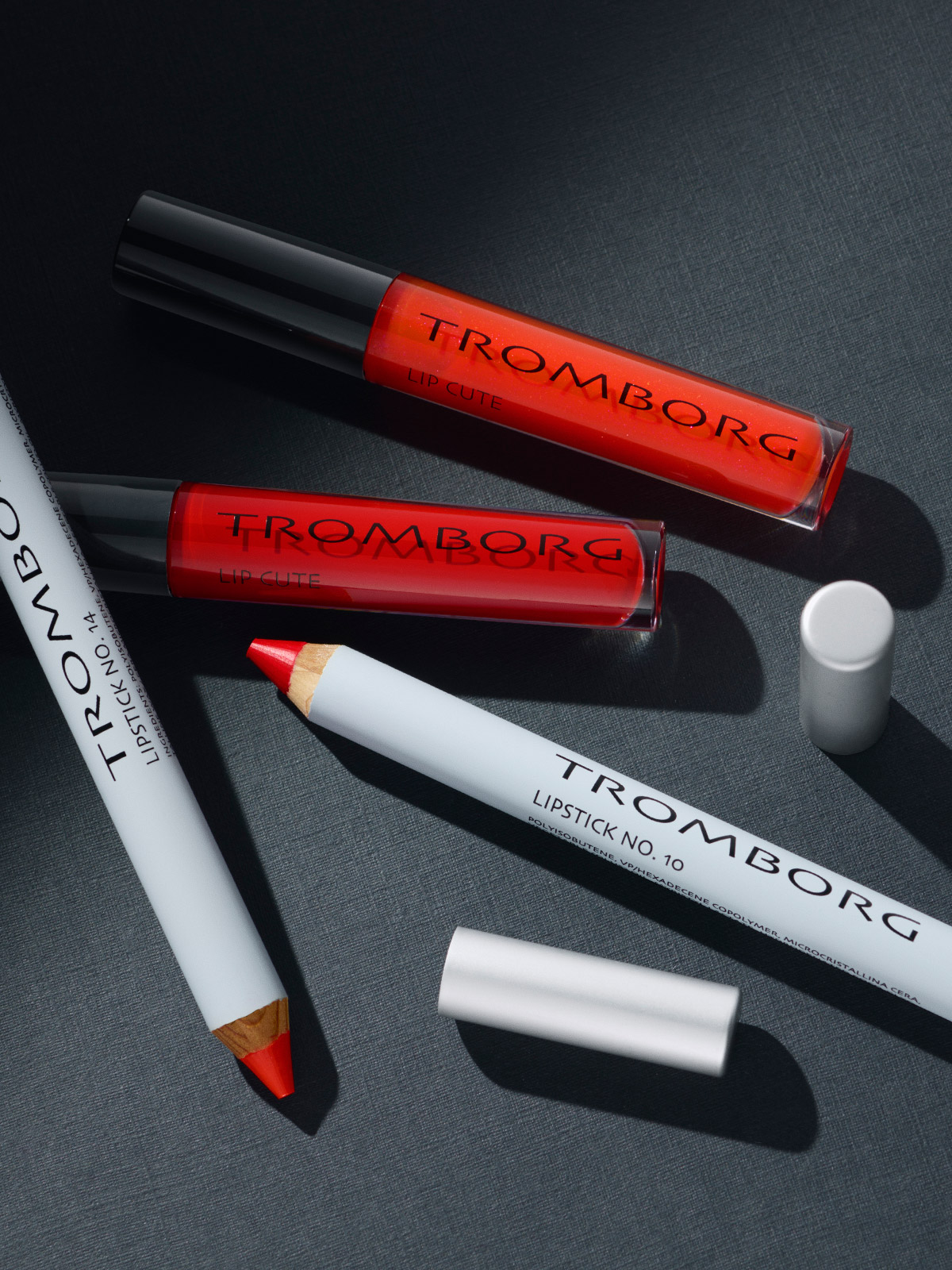 DAZZLE WITH RED
---
---
RED LIPS FOR THE CHRISTMAS PARTY
We have selected our top recommendations for dazzling red lips to last the entire holiday season.
Use Lipstick Jumbo Pens and Lip Cute together or apply them separately for bright red lips and a flawless result. By combining the two products, you achieve intense colours and a shiny finish. Keep a Lip Cute in your bag when you're out for a quick and easy touch-up during the evening. If you prefer keeping the look matte, we recommend using the Jumbo Lipstick by itself.
Combine Lip Cute Red with Jumbo Lipstick #10 for signature red lips and warm undertones that characterise the Christmas season.
Combine Lip Cute Coral with Jumbo Lipstick #14 for a fresh finish and a shade of red that will brighten your look.
Tromborg's favourites for red and festive lips contain organic ingredients with unique nourishing benefits that soften your lips – while never compromising on a radiant finish.