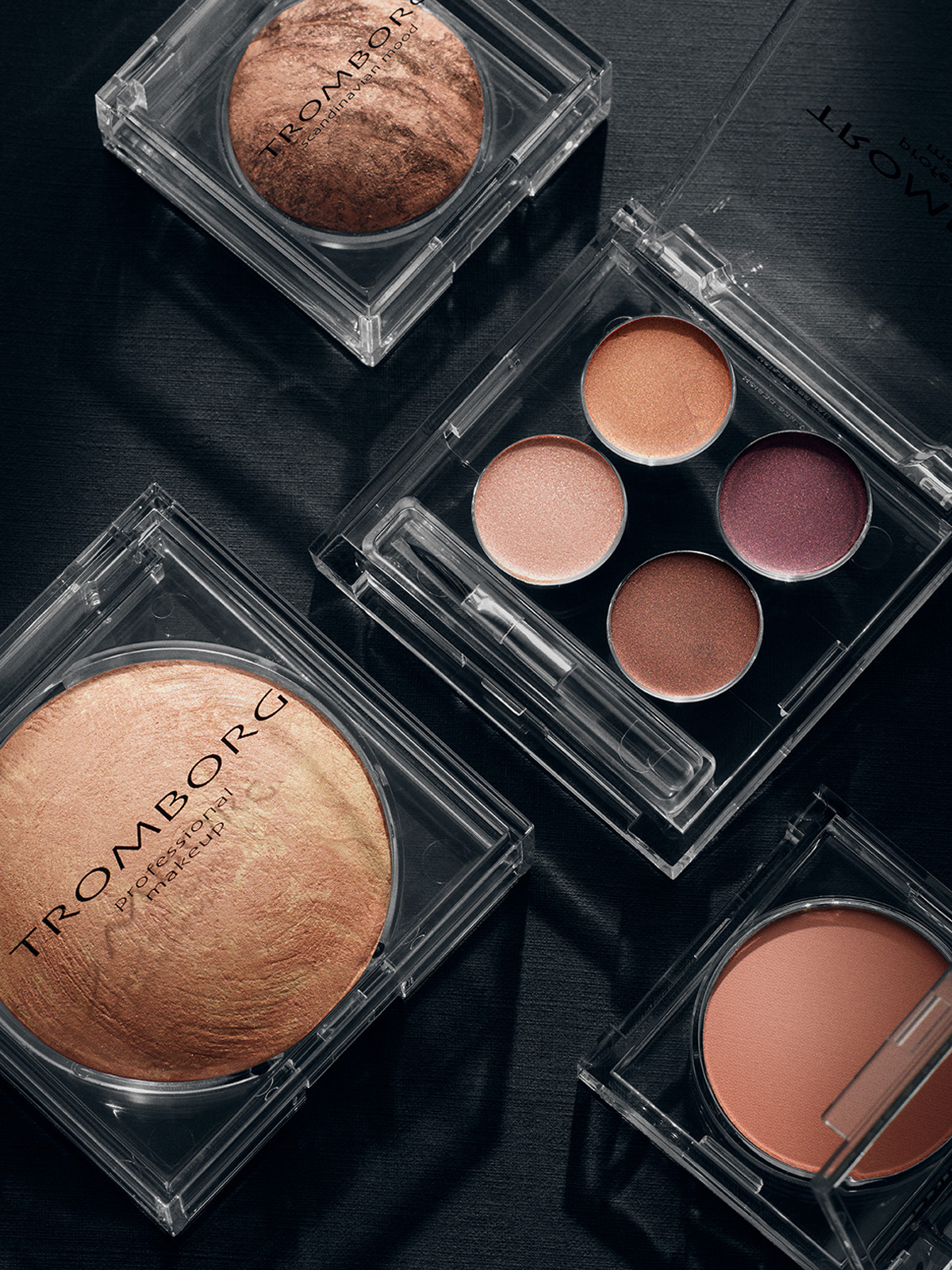 LET IT SHINE
---
---
TUTORIAL: LET IT SHINE
This look is all about shine & warm colours – nothing gives you a natural glow like Baked Mineral Silk. With its silky texture, this multi-tool is an obvious choice for giving perfectly retouched skin. Apply it with Brush #5 on your cheekbones, forehead, nose bridge and cupid's bow. Actually, you can use it everywhere – including arms, legs and neck.
Next, you want to focus on natural contouring and depth to make your look overall coherent. We recommend Blush Vintage which is easily applied with Brush #6 from the middle of the ear and down towards your mouth in a line. The result is perfect cheekbones! If you want to freshen up the look further and alleviate the redness that comes with cold winter cheeks, you can also apply Blush Vintage to the apple of your cheeks.
Now, it's time to apply Eyegrease, a key item in the look. Eyegrease Thunder melts seamlessly onto the lid and adds the most beautiful shine. The palette of 4 brown and plum shades can be mixed and matched exactly how you like. For this look, you can apply the darkest shade as the first layer of shadow on your eyelids and build the intensity with the lighter, shinier shades.
You can make Eyegrease long-lasting by fixating it with a Baked Mineral Eyeshadow, and for this crispy look, there is no better choice than #Earth. A dazzling blend of golden-brown and peach tones that produces a deep, vivid copper-gold shade. Apply it with Brush #3 and build the layer until you are satisfied with the level of intensity.