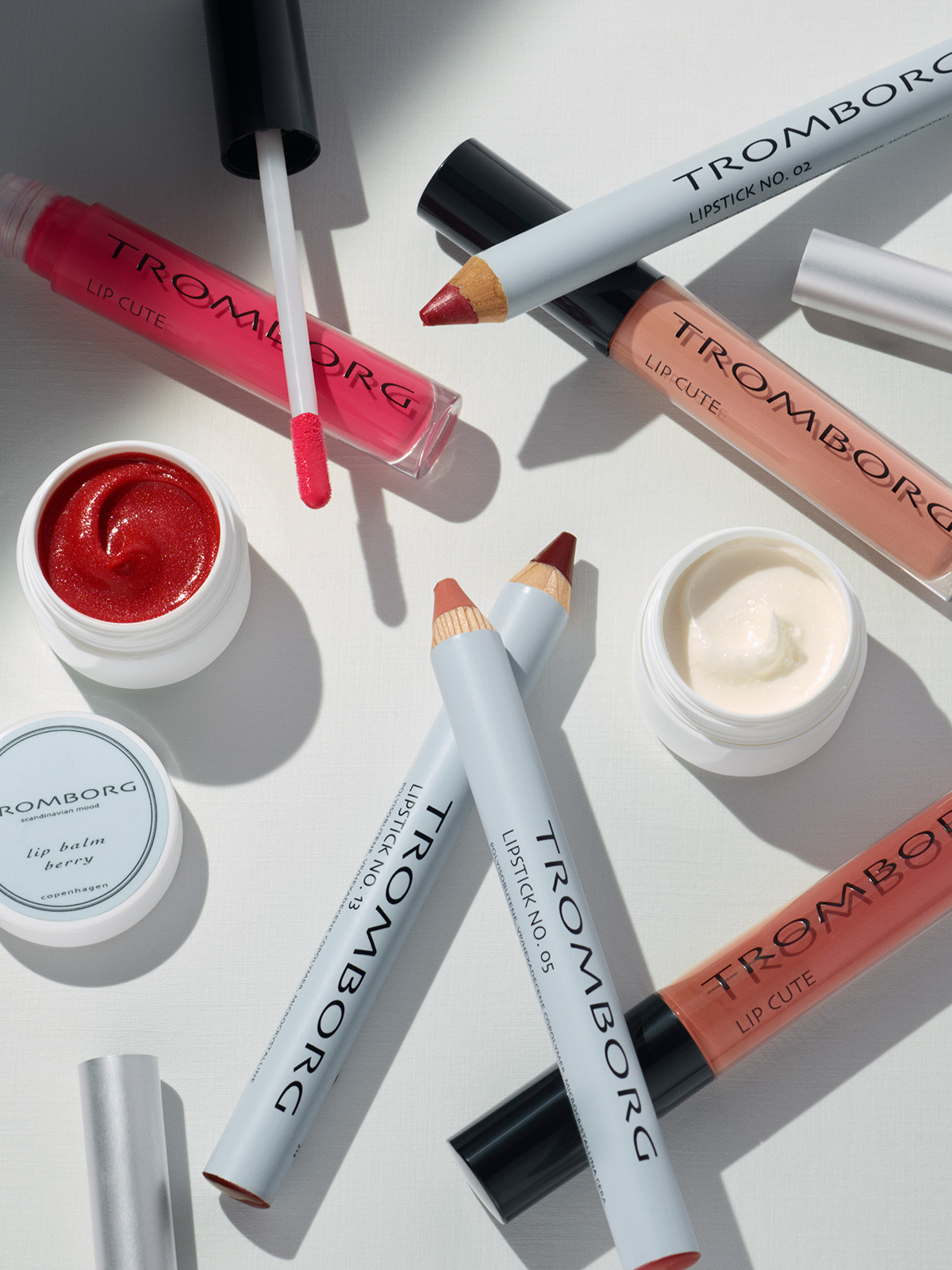 RADIANT LIPS
---
---
Even though you apply lipstick and lip gloss with the final look in mind, it doesn't necessarily mean that you cannot also take great care of your lips at the same time. Tromborg's lip products contain organic ingredients with unique nourishing benefits that soften your lips – while never compromising on a radiant finish.
LIPGLOSS MATCHING THE SEASON
Lip Cutes are incredibly easy to apply for a lasting and elegant finish and will make your lips appear bigger. Further, they are packed with active plant oils, aloe vera and Vitamin E for optimal moisture. Keep your favourite Lip Cute in your bag for a night out to be guaranteed fresh-looking and beautiful lips. They give your lips an amazing shine, won't feel sticky and are long-lasting.
LIPSTICK MADE EASY
The lipstick is a timeless favourite for parties or when dining out. With our popular Lipstick Jumbo Pens, it has never been easier to apply lipstick. The high colour quality allows you to control the intensity of your final result with extreme precision. For an extra shiny finish, top off the look with a Lip Cute.
LIP CARE WITH A BERRY SHINE
If you prefer a low-key and all-natural look, Lip Balm Berry has a moisturizing and healing effect while giving your lips a delicate berry shine. Lip Balm Berry is ideal for the everyday "no makeup" look and can stand alone as a nourishing balm. Your lips will benefit from delicate ingredients such as organic aloe vera, shea butter, castor oil, wild carrot and raspberry oil.