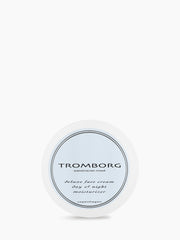 Bestseller
Deluxe Face Cream Day & Night Moisturizer
Deluxe Face Cream is a dual-purpose day and night cream that creates a long-lasting moisture-binding effect and helps prevent hypersensitivity reactions. The moisturizer is instantly absorbed and leaves your skin silky soft.
1-4 days delivery.
Free Tromborg Treats from EUR 69.00
Macadamia oil and shea butter nourish and soften your skin, where collagen from the sea and a carefully balanced cocktail of amino acids strengthen the connective tissue and cell structure.