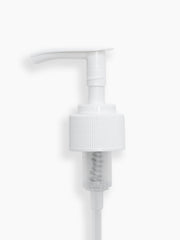 Top Pump Dispenser
A pump dispenser for a selection of Tromborg products. The pump function easily lets you dose Shampoo, Conditioner and Bath & Shower Wash.
1-4 days delivery.
Free Tromborg Treats from EUR 69.00
Makes sure you get all the content from your shampoo, conditioner or bath & shower without having to try to squeeze the bottle or turning it upside down in the shower. NB: The pump should be ordered with at least one other optional product.