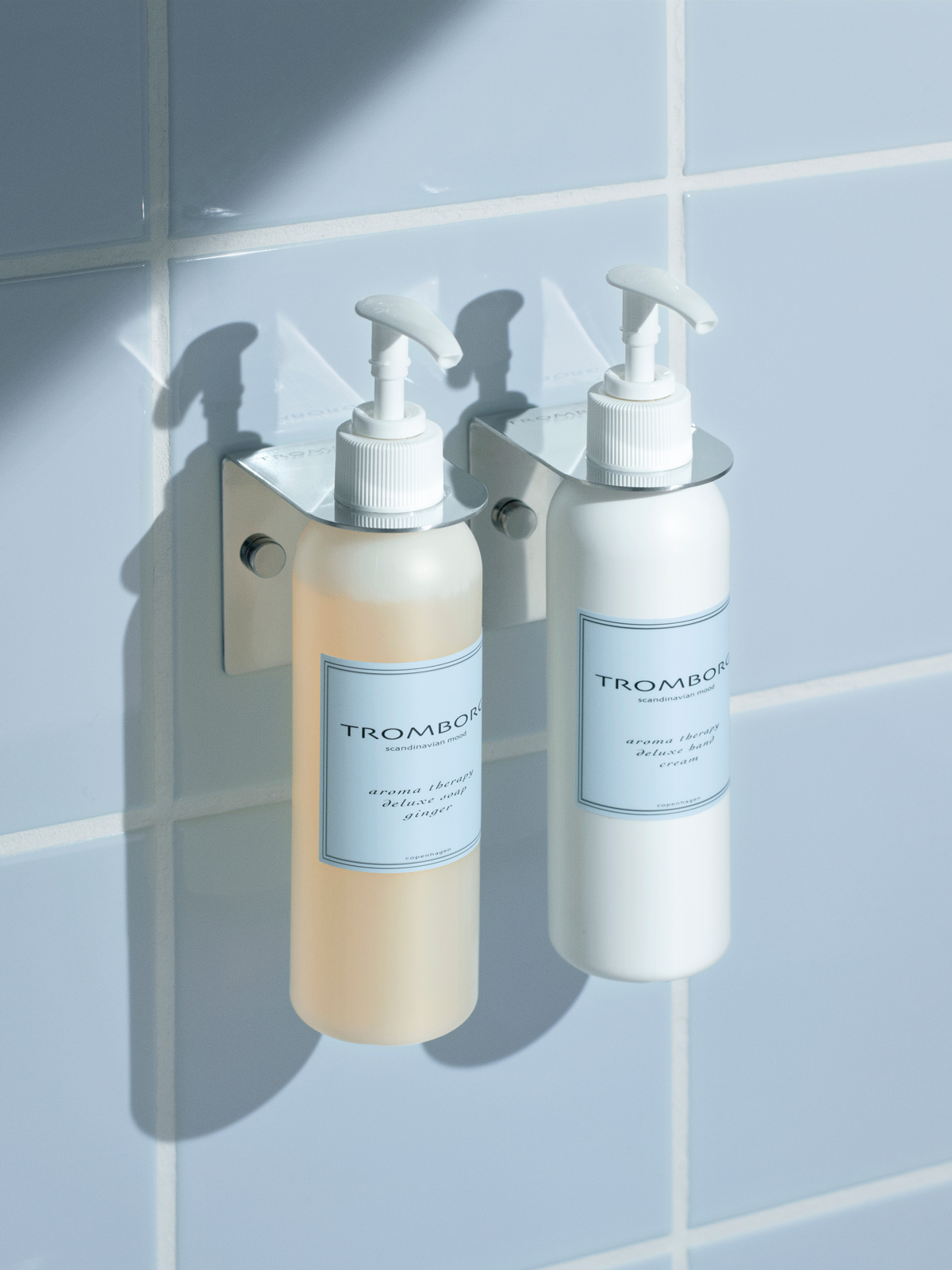 ONLINE EXCLUSIVE
Wall Hanger
An aesthetic wall hanger in stainless steel with a shiny finish. The wall hanger is a beautiful and practical way to store your 200 ml favourites.
1-4 days delivery.
Free Tromborg Treats from EUR 69.00
Mount the hanger on your wall by your sink in the bathroom or kitchen or maybe in the shower to hold all your Tromborg favourites. Clears up space in your home and can be used for soaps in the bathroom, hand cream in the kitchen or even hand gel in the office.