Everything you need to care for your hair
Just like our series of skincare, all of Tromborg's hair care products are packed with bioactive essential oils, vitamins and organic plant extracts that benefit hair and scalp. It's plant power at its best and characterises our approach to beauty and wellness – also when it comes to caring for your hair. Explore our 3 easy steps for well-kept, beautiful and healthy hair.
Tromborg offers two shampoos: Herbal & Vitamin & Shine & Repair. Both are nourishing, rich in vitamins and packed with organic and natural ingredients for washing your hair.
Both shampoos contain mild and nourishing organic herbal extracts that help heal a delicate scalp and strengthen the hair structure. The special blend of organic herbs further helps promote hair growth and prevent hair loss. They also contain chamomile, lemon balm, fennel, hops, yarrow, allantoin and calcium pantothenate extracts. These extracts make the shampoo nourishing, gentle, soothing and anti-inflammatory, ensuring that even the most sensitive and delicate scalp will relish the attention.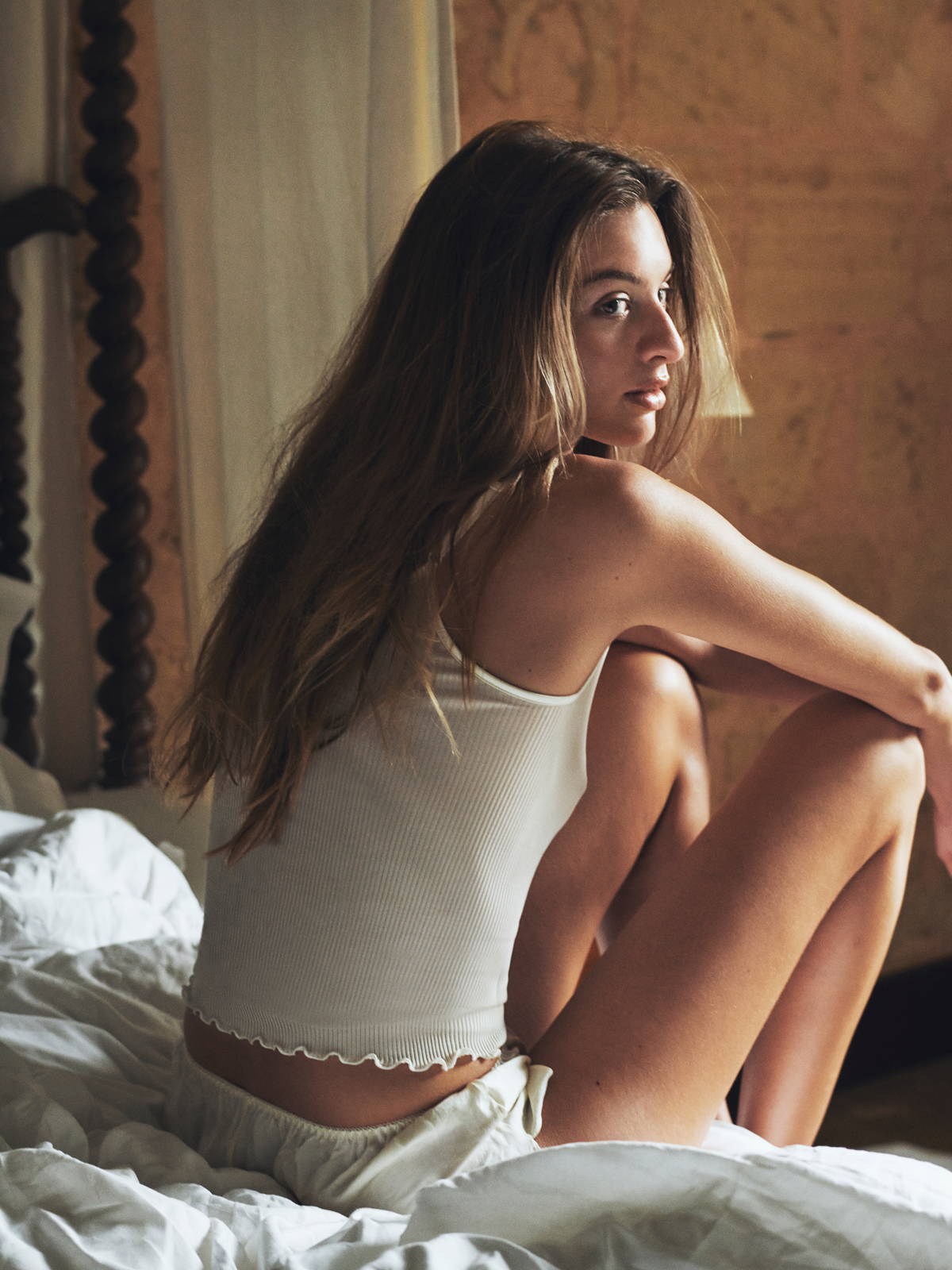 How to use: Apply the equivalent of approximately two teaspoons of shampoo to wet hair and massage it into your scalp and hair. Rinse the shampoo out with water.
Which shampoo should I choose?
If you have naturally straight or fine hair, your hair will have a tendency to look thin, flat or greasy. Herbal & Vitamin Shampoo gives your hair volume, resulting in thicker-looking hair. Herbal & Vitamin was further developed to people with sensitive scalps or dandruff.
Shine & Repair Shampoo gives gloss and moisture to tired-looking hair. Vitamin B5, with its revitalising and conditioning properties, stimulates the scalp and seals in moisture in the outer layers of the hair and scalp. The hair feels thicker and shinier.
Conditioner Hair Cure works as a hair cure and conditioner in one product for optimal care of your hair. This means that you use it after washing your hair, leaving it for only 2-5 minutes and then rinsing your hair. You can also use it as a monthly hair cure, where you leave it in for longer. The vitality & freshness of the hair is preserved while you simultaneously avoid dry or damaged hair.
The essential oils stimulate both your senses and your scalp. The cure will strengthen the hair fibres and prevent breakage, which is otherwise what will lead to split ends. Moreover, you'll get an anti-frizz effect from the hair cure, which is particularly great for the winter months, when the humidity is low. Leaves your hair soft, shiny and static-free.
Conditioner Hair Cure contains oligopeptides extracted from the seeds of the carob tree. The oligopeptides are incorporated into a matrix formula – a three-dimensional network that ensures the slow release of the peptides and thus delivers long-lasting effects, where hair's elasticity and resilience improve, and the hair fibres regain their integrity.
How to use: Use after washing your hair with shampoo. Leave the product in for 2–5 minutes and then rinse thoroughly.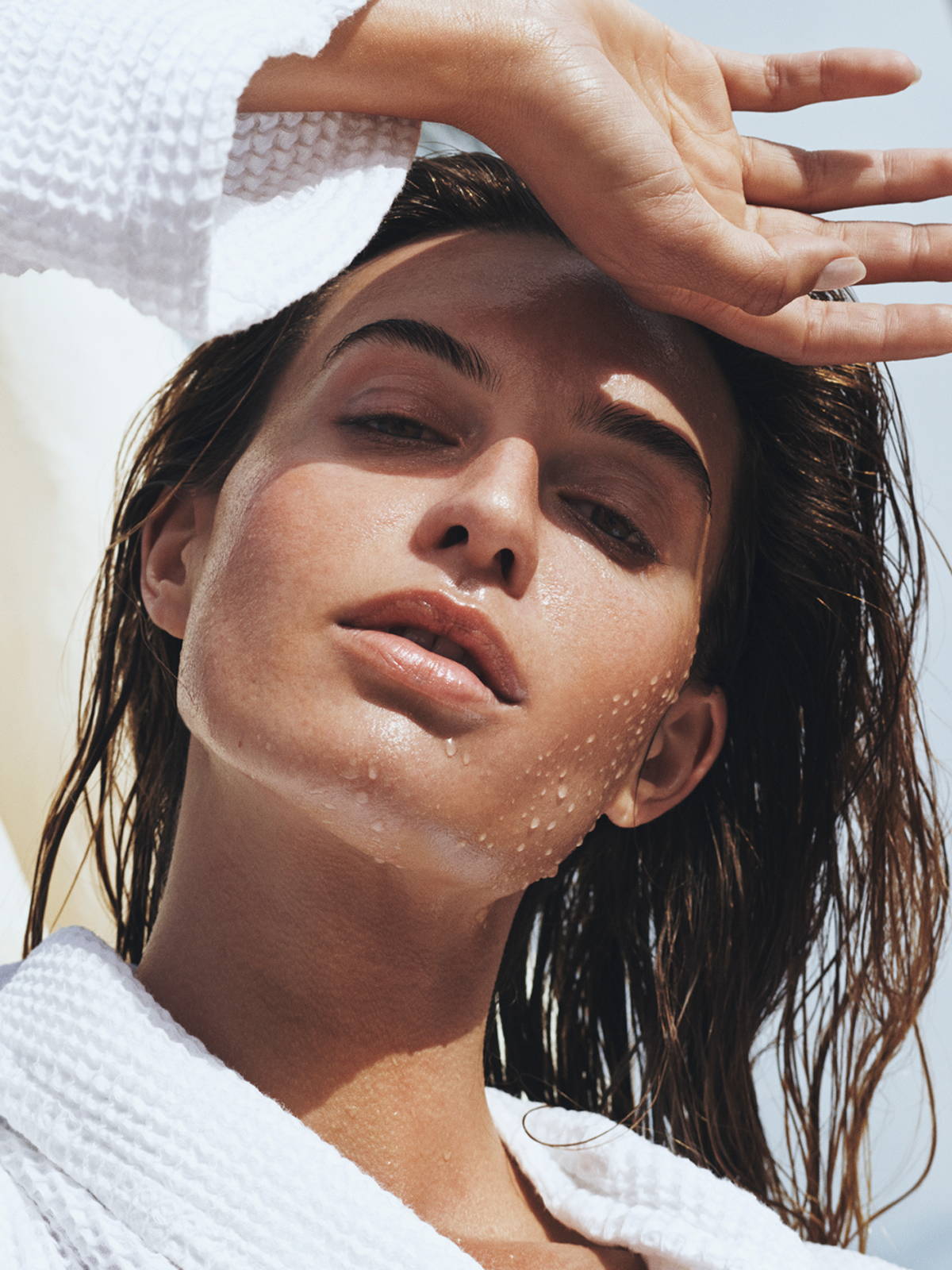 The last step for optimal hair care happens after the hair is clean, dry and ready for styling. For this, we recommend using Aroma Therapy Hair Styling Cream, which, like the rest of the hair care line, is also natural and organic.
The styling cream gives your hair amazing volume and texture while accentuating its natural shine. It is enriched with a vitamin-rich combination of bioactive essential oils and plant extracts that give your hair great gloss and structure without the grease. Further contains vanilla for a wonderful scent.
If you prefer to style your hair using wax, Holger Wax is the obvious choice: A water-soluble wax that's based only on natural or organic ingredients. Strong hold without being greasy.
How to use: The styling cream is easy to use and suitable for all hair types, and for both women and men. Warm up the cream in your palms and distribute it evenly throughout your hair.
---