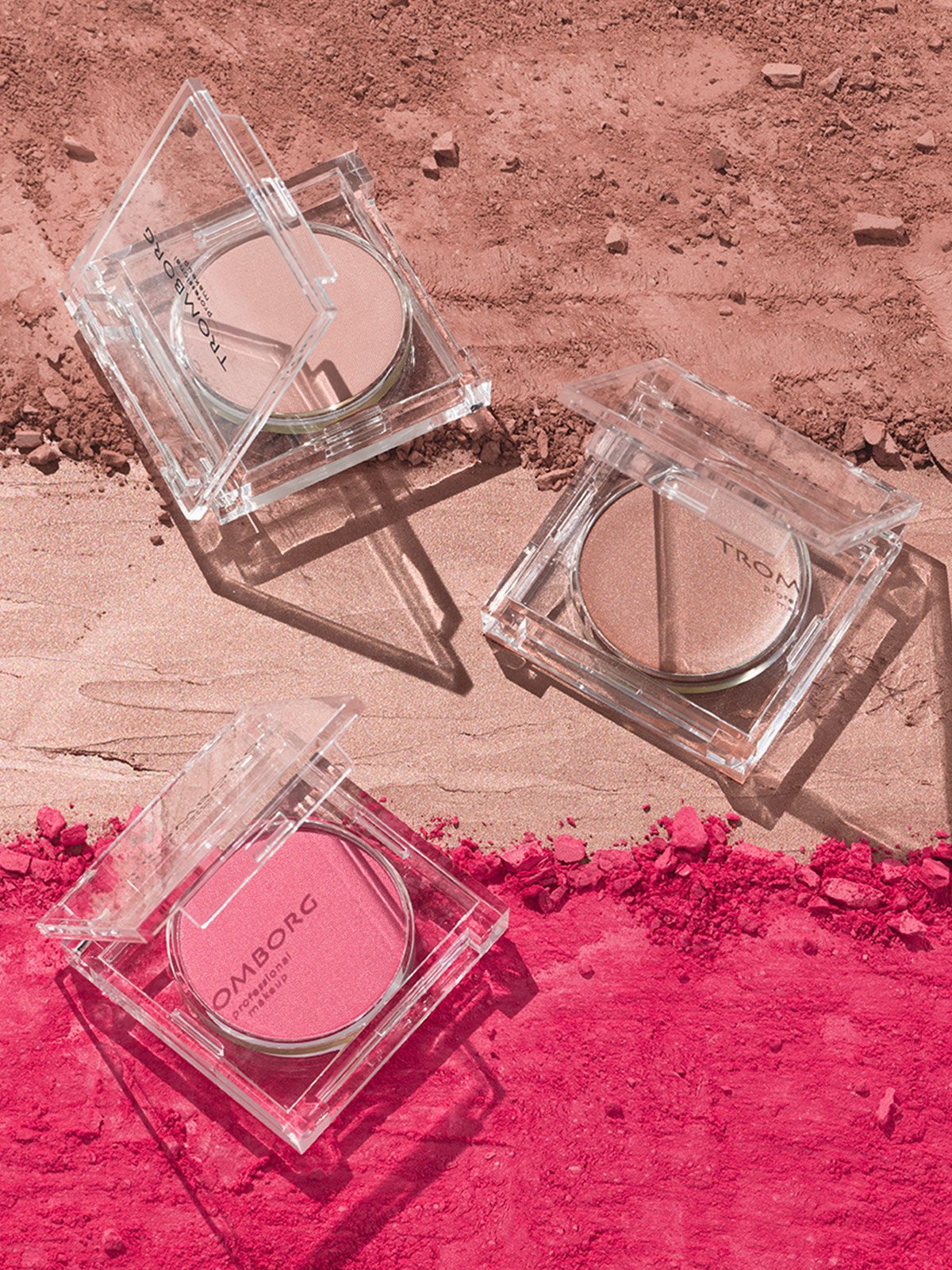 MAKEUP BESTSELLERS
---
---
Tromborg's makeup products reflect our beauty philosophy – that it should be easy to look good in no time. All products should complement one another, and you should achieve a flawless result every time.
MINERAL FOUNDATION
Mineral Foundation is 100% natural and derived from the most exclusive, finely milled minerals. This loose mineral powder foundation acts as a sheer layer of perfect skin, leaving your skin looking naturally flawless and glowing. A concealer, foundation and powder all in one product. What's more, it's good for your skin, oil-free and feels completely weightless.
BAKED MINERAL
Baked Mineral is a luxurious, super-versatile product that – with its intense colour and silky texture – is designed to enhance any skin tone. The feather-light, transparent mineral formula is pure pampering for your skin and a delight to work with. The baked minerals are further enriched with organic meadowfoam, seed oil and shea butter to gently nourish the skin. Makeup and skincare merged into one amazing product – even for sensitive skin. Available in 4 amazing variants: Highlight, Silk, Golden & Bronze..
LIP CUTE
Lip Cute is a lipgloss that gives you the perfect glossy finish without feeling sticky. It contains several different organic plant extracts/oils – all of which serve to soften, nourish and deeply moisturize your lips – the perfect, beautiful finish in whatever colour you prefer.
BROW FIX
Brow Fix is used to sculpt and set your eyebrows. Essential for keeping your eyebrow hairs in place and can also be used to freshen up those lashes. Leaves your brows looking perfectly natural and in the correct shape. Brow Fix is available in two popular variants: Brown & Clear.