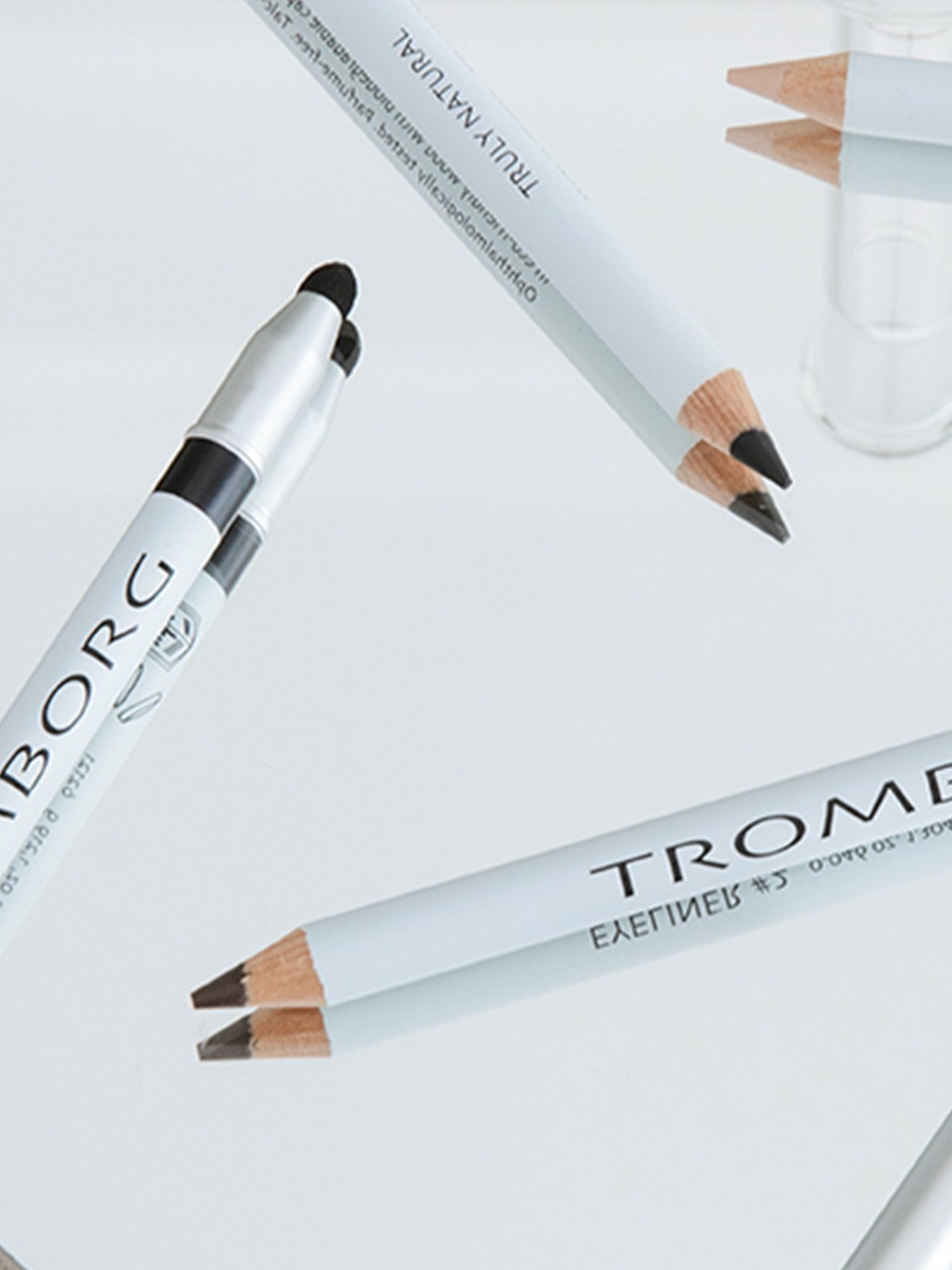 EYELINER
---
---
TUTORIAL: FESTIVE EYELINER
In everyday life, Marianne Tromborg often chooses to use eyeshadow without adding eyeliner, but for parties and fun, an eyeliner appears striking and stunning. Eyeliner helps to enlarge our eyes and make our eyelashes appear thicker.
Be sure to apply it as close to the edge of the eyelid as possible, to avoid any bare skin between the line and your lashes. Let the pencil gently follow the lashes or use it on the waterline close to the eye. Available in black and brown. We also offer a nude eyeliner that is perfect for the waterline. This makes your eyes appear fresher, larger and more "alert".
You can also use an eyeshadow in your favourite colour as an eyeliner. Wet a fine brush, dip it in the eyeshadow and there you have it – a liquid eyeliner that lasts. Unless you opt for our Perfect Liquid Eyeliner Pen Black, of course, for effortless and perfect results. Tromborg's liquid eyeliner makes it a breeze to create strikingly beautiful lines – from thin to thick. The felt-tip pen makes it easy as pie to create perfectly fine lines – accurate and pure black for all-day wear.
A superb complement to our Eyegrease for a fabulous look or as a simple line combined with a little mascara – the possibilities are endless.